Sen. Tim Kaine praises Virginia's new gun safety laws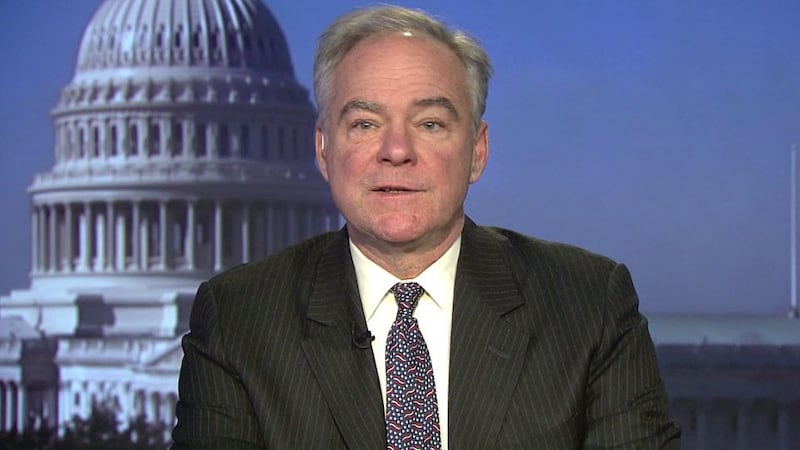 Published: Jul. 1, 2020 at 10:32 PM EDT
CHARLOTTESVILLE, Va. (WVIR) - Senator Tim Kaine is praising Virginia's General Assembly for new laws that went into effect Wednesday.
The senator says he is especially proud of the commonwealth's new gun laws passed by the legislature and signed by Gov. Ralph Northam. That includes new background checks and the one-handgun-a-month law. Kaine adds it was clearly time to step up and take action to help keep Virginians safe.
"I am now working with colleagues in the Senate, and we'll plan to introduce during the month of July that I'll call the Virginia Plan, which will basically be to take the elements that the Virginia General Assembly put in place and just introduce them at the federal level," Sen. Kaine said.
The senator says the Virginia Plan will likely be introduced shortly after the Senate's Independence Day recess.
Copyright 2020 WVIR. All rights reserved.