Planners, neighbors discuss future improvements to Charlottesville's Preston & Grady intersection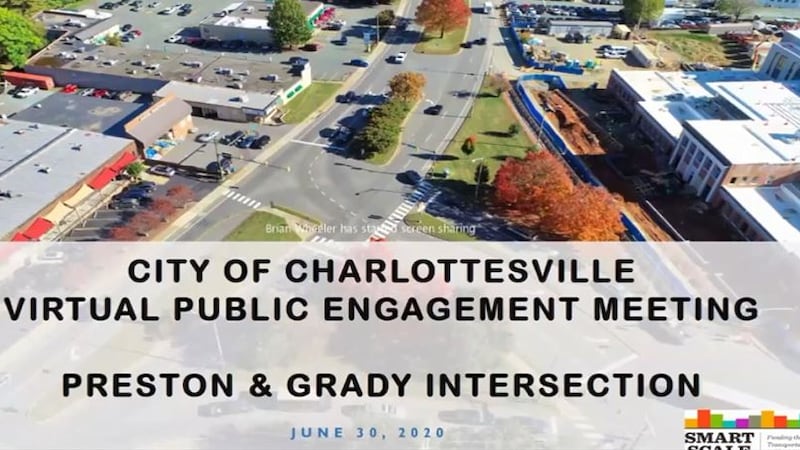 Published: Jun. 30, 2020 at 10:50 PM EDT
CHARLOTTESVILLE, Va. (WVIR) - Dozens took part in a virtual meeting Tuesday night focusing on future improvements to the Preston Avenue and Grady Avenue intersection in Charlottesville.
The city says the goal of the project is to create "multimodal, community-focused improvements to increase safety and enhance operations for all users". But some neighbors, including Vice-Mayor Sena Magill, worry the plans could be "locked in place" too soon and dictate the vision for the surrounding community.
"If this does proceed through the SMART SCALE grant, just to make sure, at least, that enough is put in there to address the needs that we really think that intersection needs, whether it needs protected bike lanes, whether it needs protected walking," Magill said.
Neighbors also voiced concerns that the newest plans don't call for enough protection for pedesterians.
Planners say this is an ongoing discussion, and are asking the community for more input.
Copyright 2020 WVIR. All rights reserved.