Albemarle County provides free face masks to community members
Updated: May. 29, 2020 at 4:56 PM EDT
ALBEMARLE COUNTY, Va. (WVIR) - Governor Ralph Northam made it mandatory - if you go to an inside public place, you need to wear a mask.
Albemarle County staff members spent Friday handing out close to 2,000 free cloth face masks to people who need them. The giveaway was in response to Governor Northam's executive order requiring people to wear face masks in indoor public settings. That order went into effect Friday.
The county bought the cloth face coverings and handed them out at five different locations. Each location was given about 300 masks to start, but more than one ran out and needed to restock.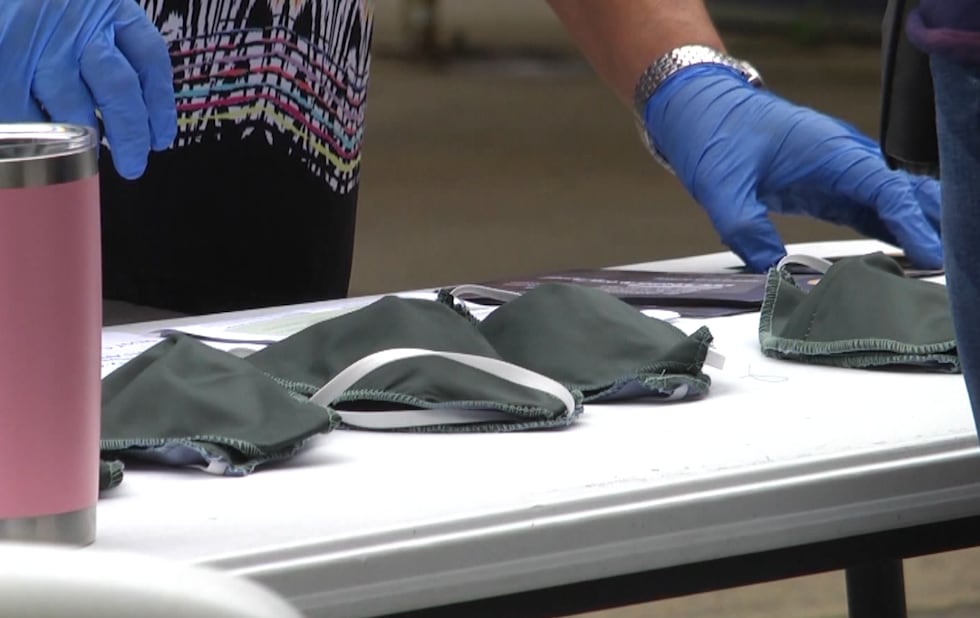 Staff says this is the first of what they hope will be several free mask giveaways throughout the county.
"We're really glad that people are taking this seriously. Wearing a cloth face covering is a really important step in preventing the transmission of COVID-19. We're really heartened that so many people are taking that so seriously, and coming out and taking advantage of again a free resource," Director of Communications and Public Engagement Emily Kilroy said.
The face coverings were acquired with the help of the Virginia Department of Health. The county's goal is to buy even more masks within the next couple of weeks.
Copyright 2020 WVIR. All rights reserved.