Charlottesville Police Department partners with local nonprofit to distribute "Bags of Hope"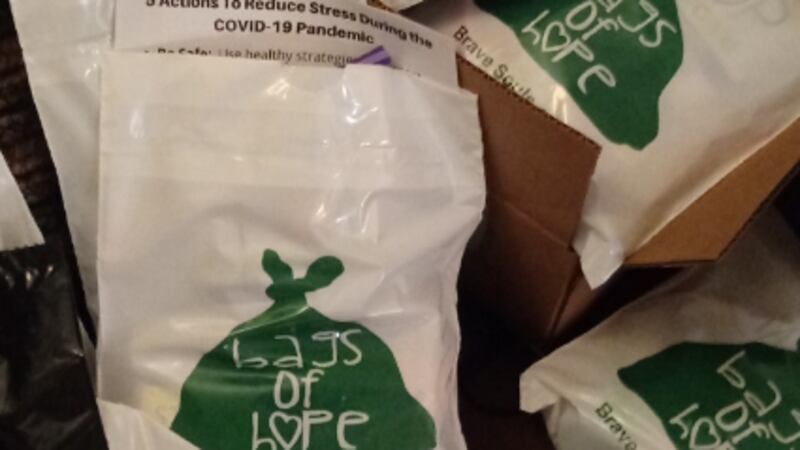 Updated: May. 21, 2020 at 6:02 PM EDT
CHARLOTTESVILLE, Va. (WVIR) - The Charlottesville Police Department (CPD) is teaming up with mental health organization Brave Souls on Fire to help support the community during the COVID-19 pandemic.
300 "Bags of Hope" will be given out throughout Charlottesville. Thursday, 150 of them were given to CPD to be handed out to those experiencing stress or anxiety.
The bags include items like face coverings, stress balls, journals, and snacks. They also include a list of home activity suggestions and local mental health resources.
"It's been all over the news that since this pandemic has hit that anxiety levels have skyrocketed, as has mental health," Brave Souls on Fire Director Myra Anderson said. "And I just want to send some hope out, because as much as this virus is spreading, we can also spread hope. So that's what this is all about."
Anderson says the goal is to help cultivate hope, resistance, and self-care during these difficult times.
For more information about Brave Souls on Fire, click here.
Copyright 2020 WVIR. All rights reserved.