Select DMV offices reopen throughout commonwealth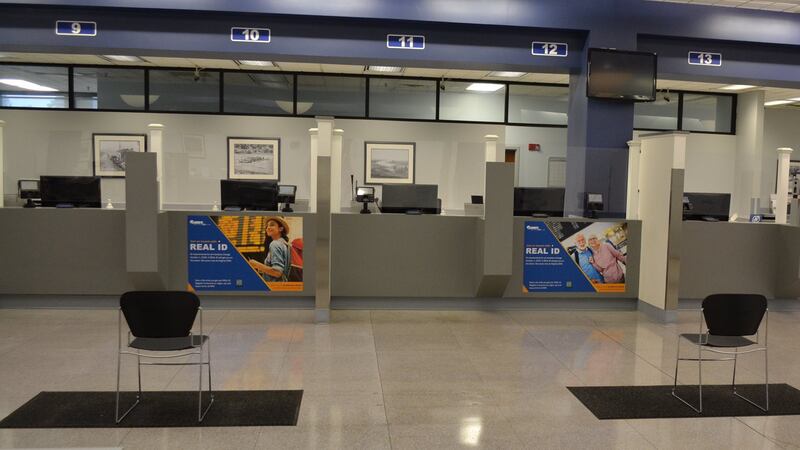 Updated: May. 18, 2020 at 6:16 PM EDT
ALBEMARLE COUNTY, Va. (WVIR) - "Expect a new DMV." Those were the words of Virginia's Department of Motor Vehicles commissioner on Monday, as select locations opened their doors for the first time in two months.
Commissioner Richard Holcomb says the DMV has made numerous changes since closing its doors in March. Now, an appointment must be made for all in-person transactions. No more than 16 customers are allowed inside a DMV location at any given time. Others will have to wait outside or in their cars until their number is called.
The Pantops DMV location in Albemarle County, one of the locations that reopened Monday, was busy with customers.
"Bottom line, we'll have 8 customer service representatives serving 8 customers, with 8 people on deck," Holcomb said. "And that is the way we want to ensure that we have a properly safe environment for our customers and employees."
Business hours have been extended at the Pantops DMV. It's now open from 8:00 a.m. to 6:00 p.m. Monday through Saturday.
The DMV asks that you show up 10 minutes prior to your appointment. It's also strongly encouraging all customers to wear a mask.
Copyright 2020 WVIR. All rights reserved.