Settlement ensures Virginia inmate safety, release consideration during COVID-19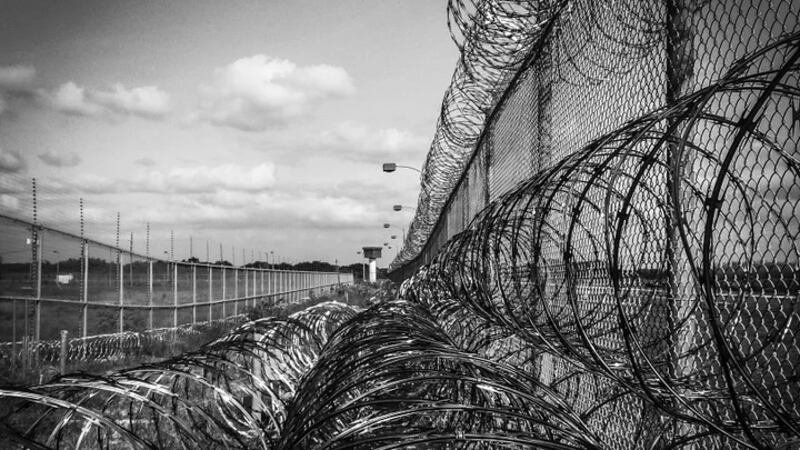 Updated: May. 12, 2020 at 8:25 PM EDT
CHARLOTTESVILLE, Va. (WVIR) - Virgina's Attorney General's office, the American Civil Liberties Union, and Charlottesville attorney Elliott Harding have reached a settlement regarding inmates in Virginia prisons during COVID-19.
The Department of Corrections (DOC) will now be committed to promptly reviewing the case for early release for eligible inmates.
The lawsuit was initially brought on April 8 on behalf of 27 incarcerated people, alleging failure to release from overcrowded prisons failed to keep them safe from the Coronavirus. That was prior to Governor Ralph Northam's order for the DOC to look into early release for some inmates.
The agreement also ensures inmates receive prompt medical treatment, and that facilities take all necessary precautions to prevent the spread of the virus.
Copyright 2020 WVIR. All rights reserved.
ACLU Press Release May 12, 2020
Settlement Reached in COVID-19 Lawsuit Against VDOC On Behalf of 27 Individuals
After weeks of intense negotiations with the Office of the Attorney General, the ACLU of Virginia and Charlottesville attorney Elliott Harding reached a settlement agreement with Gov. Ralph Northam, Secretary of Public Safety Brian Moran and other state officials in the lawsuit initially brought on April 8 by Harding on behalf of 27 people who are incarcerated in Virginia prisons. The lawsuit alleged that Virginia is violating the U.S. Constitution by failing to release medically vulnerable residents of state prisons from overcrowded facilities during the COVID-19 pandemic and by failing to keep them safe from exposure to the novel coronavirus.
Commenting on the settlement, Eden Heilman, legal director of the ACLU of Virginia, said, "The choice whether to settle a case always requires a balancing of the terms of a negotiated agreement against the risks and extended time frame of continued litigation. This settlement agreement will help advocates, people who are impacted by the criminal legal system, including our clients, and the public hold the state accountable for the way it treats people in prison during the COVID-19 pandemic."
"The Constitution protects all of us from cruel and unusual punishment, which includes being housed in unsafe conditions," added Harding. "We will stay vigilant to make sure the Virginia Department of Corrections (VDOC) keeps its promises to decrease the prison populations, increase access to testing and medical care, and provide hygiene, sanitation and protective equipment."
The settlement agreement, which was approved by and can be enforced by the federal court, commits VDOC to review promptly those incarcerated individuals eligible for early release under the governor's budget amendment and sets up procedures for the Secretary of the Commonwealth to consider conditional pardons for individuals with medical issues or COVID-19 related concerns. The agreement also sets up mechanisms to ensure that incarcerated individuals are receiving prompt medical treatment, that prisons are clean, sanitized, and that appropriate protective equipment is provided to both residents and staff.
"This settlement will not end our advocacy," said ACLU of Virginia Executive Director Claire Guthrie Gastañaga. "We will join with other members of the Virginia COVID-19 Justice Coalition to continue to urge both VDOC and the governor to move as quickly as possible to review and approve early release or conditional pardons for all individuals who do not belong in prison, and who could be safer in their homes and communities. We will also continue to urge the governor to take action that will ensure a uniform response to the pandemic across our criminal legal system and not just with respect to the 7% of the people in VDOC's custody who 'fit' the terms of his budget amendment."
Settlement: https://acluva.org/sites/default/files/field_documents/2020.05.12_-_approved_settlement.pdf
Case Information: https://acluva.org/en/cases/whorley-et-al-v-northam-et-al