University of Virginia students host day of service for first generation college students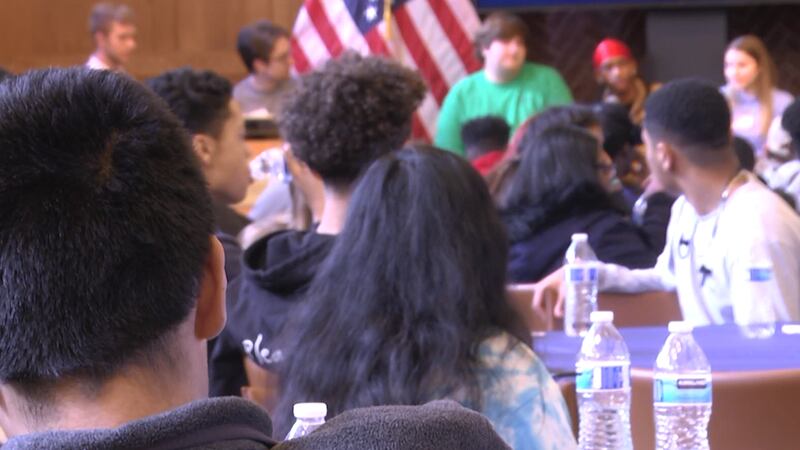 Updated: Mar. 6, 2020 at 6:52 PM EST
CHARLOTTESVILLE, Va. (WVIR) - First-generation college students at the University of Virginia's Batten School for Public Policy spent the day getting the next generation prepared for higher education.
The Batten School students teamed up with Charlottesville High School for a day of service. The high school students spent the morning helping tutor elementary school students at several schools around the city.
"Some groups are doing International Food Day and diversity focus, while other groups are helping with academics," Rise Together Co-Director Bryan Christ said. "The students planned the entire thing themselves, they're the ones who contacted teachers, they lead the activities."
In the afternoon, they got some tutoring themselves courtesy of the Rise Together program.
"They work on the skills that the students need for college so the avid program supports them academically, and then what we do is help them with the skills that they need. So, things like public speaking, collaboration, working through difficult situations, managing conflict," Christ explained.
The Batten School co-sponsored the event and is doing regular workshops at Charlottesville High School about maintaining a safe space and managing conflict.
Copyright 2020 WVIR. All rights reserved.