Albemarle Co. schools trying new writing assessment replacing traditional writing SOL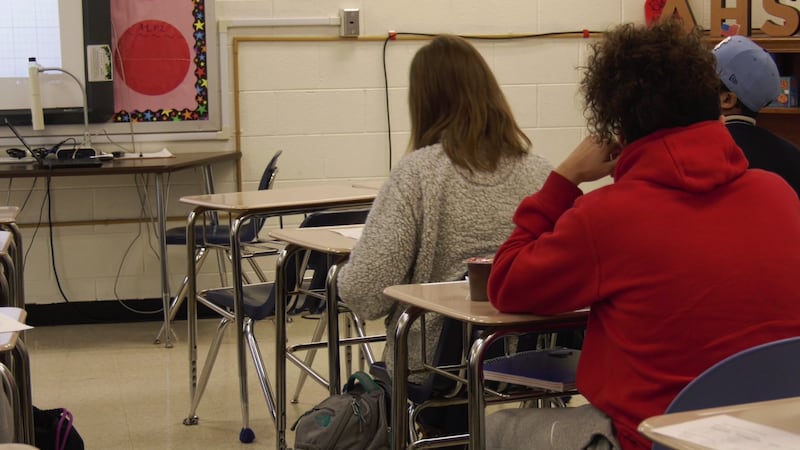 Updated: Mar. 3, 2020 at 2:11 PM EST
ALBEMARLE COUNTY, Va. (WVIR) - Albemarle County is taking a new approach to the standards of learning tests (SOL).
Teachers with Albemarle County Public Schools have designed several new writing assessments for 9th, 10th and 11th grade students that will be in place of Virginia's traditional writing SOL.
"The tests that we've designed are more rigorous. They ask students to look at three or four documents and to write to an authentic audience," Lead Coach Facilitator for English and Gifted Education Maureen Jensen said.
This is the first year the Virginia Department of Education (VDOE) is allowing school districts to stray away from the state SOLs. Those opting out, including Albemarle County, have the opportunity to design locally-developed performance tasks.
"We have developed a 9th grade persuasive writing task, we are currently developing a 10th grade analytical task, and then we'll have an 11th grade argumentative task," Jensen said.
Having multiple tests, Jensen said, allows teachers to look at a portfolio of a student's work, rather than one score from the traditional SOL.
In addition, all of the tests will be hand-scored by teachers, which is another change from the state's method. Virginia uses artificial intelligence to aid in the grading process, saying it yields quicker responses to students.
"This began several years ago where we introduced the use of artificial intelligence in concert with a human grader to evaluate the essays that are part of the SOL writing tests," VDOE Director of Media Relations Charles Pyle said. "When a student gets the results sooner rather than later. There's more time to help that student."
Dozens of Albemarle County teachers will have to leave the classroom for a day of scoring.
"We did have to figure out a way though to get 40 teachers together in a room to score papers and have conversations about instruction," Jensen said. "The cost is really for substitute teachers, because teachers need to come out of their classrooms in order to score."
However school systems across the commonwealth, including Orange County Public Schools, are staying with the state's tests and grading method
"We felt okay with that, that we feel like that the state has put in place that safeguard of having that second human reader," Director of Secondary Instruction for Orange County Public Schools Renee Honaker said.
Honaker said the county does not have the resources right now to switch over to locally-developed performance tasks. However, she said she's not sure the county ever would since the state's method provides faster results, which can help students who may need to retake the test.
"It really hasn't affected how we teach, because our teachers are just using best practices for teaching writing," Honaker said.
More than 1,000 9th grade students in Albemarle County will be taking the newly designed writing assessments in March. The testing is being phased in, meaning the current 11th graders will still take the traditional SOL writing exam this year.
Copyright 2020 WVIR. All rights reserved.