A timeline of the 2020 gun-rights rally in Richmond
Updated: Jan. 20, 2020 at 11:30 PM EST
RICHMOND, Va. (WWBT/AP) - Tens of thousands of gun-rights activists from around the country rallied peacefully at the Virginia Capitol to protest plans by the state's Democratic leadership to pass gun-control legislation, a move that has become a key flash point in the national debate over gun violence.
The size of Monday's rally and the expected participation of white supremacists and fringe militia groups raised fears that the state could see a repeat of the violence that exploded in 2017 in Charlottesville.
But the rally concluded uneventfully around noon, and the mood was largely festive.
Attendees spilled into the streets, chanting "USA" and waving signs denouncing Democratic Gov. Ralph Northam.
Even though the rally is completely wrapped up, the State of Emergency at the Virginia State Capitol will remain in effect until 5 p.m. Tuesday, which means weapon restrictions and some barricades will remain until that time.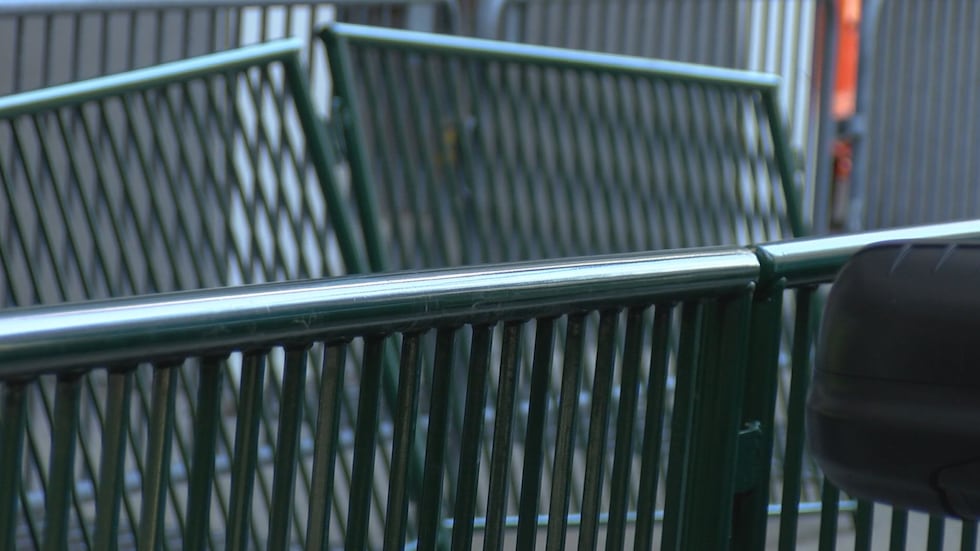 Virginia politicians released the following statements in regards to the Second Amendment rally on Monday afternoon:
House Republican Leader Todd Gilbert:
"I want to thank the tens of thousands of Virginians who came out to make their voices heard at today's Second Amendment Lobby Day. The crowd was exactly what it has been in years past -- peaceful, respectful, and orderly -- except much, much larger. More than 20,000 people gathered with no arrests and no injuries. They even picked up their own trash.
"Even when thrown a last-minute curveball by Governor Northam, Virginia's Second Amendment community accepted it with grace and did what they always do -- make their voices heard while complying with the law. Those who wanted to go into buildings or onto Capitol Square disarmed, while those who did not wish to do so stood outside the security perimeter. I also want to thank the hundreds of law enforcement personnel who spent a day out in the cold, working to ensure everyone's safety.
"I hope Virginia Democrats take a lesson from today's peaceful rally. The law-abiding gun owners in attendance today are the ones who would bear the brunt of their anti-gun proposals, which would have little to no impact on crime or criminals. Meanwhile, Democrats are working to release more criminals onto the streets before they complete their sentences. Keeping our communities safe requires us to focus on those who break the law, not those who scrupulously abide by it."
A statement from Gov. Ralph Northam:
We are all thankful that today passed without incident. The teams successfully de-escalated what could have been a volatile situation. This resulted from weeks of planning and extensive cooperation among state, local, and federal partners in Virginia and beyond.
Virginia's law enforcement and first responders demonstrated tremendous professionalism. I'm proud of their work. I have spoken with Colonel Settle of the State Police, Colonel Pike of the Capitol Police, and Chief Smith of the Richmond Police Department, as well as leaders of the FBI and the U.S. Attorney's office, and thanked them for keeping Virginia safe.
Thousands of people came to Richmond to make their voices heard. Today showed that when people disagree, they can do so peacefully. The issues before us evoke strong emotions, and progress is often difficult. I will continue to listen to the voices of Virginians, and I will continue to do everything in my power to keep our Commonwealth safe.
Richmond Mayor Levar Stoney also released a statement:
Around 3:30 p.m., Capitol Police said they re-estimated the crowd size to have been around 22,000 people - 6,000 on Capitol Square and 16,000 outside the gates.
Following the rally, Virginia Moms Demand Action held a news conference around 2:45 p.m. saying Virginia voters made it clear they want gun safety laws.
As of about 1:40 p.m., Capitol Square has cleared out and no arrests have been made at this point in time by Capitol Police.
Sefton Coffee Co. along North 8th Street had a line that seemed never-ending as rally attendees were trying to get a warm drink in cold temperatures.
As people continue to leave the rally, the line to leave the area seems to be longer than it was to get in.
Before the official rally, crowds sang the National Anthem while they waited.
Even though the main rally has wrapped up around noon, crowds continue to pour into the streets of Richmond.
The rally wrapped up around noon, but the crowds continue to chant to keep their voices heard. Demonstrations continued to be calm and peaceful.
During the rally, Virginia Senator Amanda Chase and Nick Freitas, who is running for Congress, spoke during the rally in support of the Second Amendment.
Rally organizer Philip Van Cleave President of the VACDL also spoke during the rally.
The rally began at 11 a.m., but due to the massive crowds, it was very difficult to hear unless you were very close:
Chanting continues outside Capitol grounds before the rally begins:
The President of the United States Donald Trump weighed in on the gun debate Monday morning on Twitter, saying the Democrats are trying to take guns away:
The crowd in Richmond includes conspiracy theorist Alex Jones, who arrived in an armored vehicle:
The NBC12 crew getting ready to get aerial footage of the crowds:
Gun rights activists chanting "guns save lives" ahead of 11 a.m. rally:
Aerial shots at 9:30 a.m. showed how massive the crowds were getting:
By 9 a.m., a massive crowd gathers outside the Capitol gates - many openly carrying firearms:
Also at 9 a.m., dozens of people gathered for a peaceful day vigil ahead of the rally:
Some people are taking advantage of the large crowd by selling merchandise:
People in the crowd report more people outside the Capitol barriers then inside the grounds:
Protesters beginning to chant outside Capitol building for removal of Governor Northam:
A look at the crowd outside the Pocahontas Building at 8 a.m.
Dozens of busses continue to arrive to Richmond from all over the state and beyond:
Here's a look at the security people face when they show up to the Capitol:
A prayer service was held the morning of the rally:
The gates to the Capitol grounds opened at 7 a.m.:
While Governor Northam and the rally organizer are calling for peace, police are on high alert and security is extremely tight, amid concern over threats from extremist groups.
Fencing and blockades have been in place since last week. The FBI along with local police officers are expected at the Capitol.
A long line of patrol cars was spotted arriving early in the morning:
A group unveiled a large pro-gun sign around 6 a.m. the day of the rally:
Copyright 2020 WWBT. All rights reserved.