Charlottesville bars get flooded on Thanksgiving Eve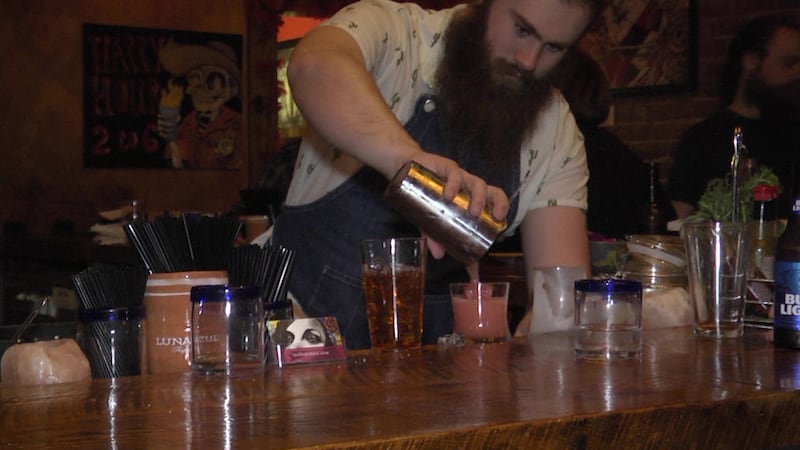 Updated: Nov. 27, 2019 at 10:30 PM EST
CHARLOTTESVILLE, V.A. (WVIR) - The night before Thanksgiving is one of the busiest nights of the year for bars in Charlottesville, and people are kicking off the holiday.
Bartenders say they expected the busy night, with most crowds coming in around 11 p.m. They say they are prepared for whatever anything.
"The day before Thanksgiving is usually a little bit busier people are preparing to hang out with their family and a lot of them need to escape before they do all of that so a bar is a good place to do that," said Joe Oddo, head bartender at El Bebedero.
Along with drinks, Fitzroy has extra staff on hand to make sure the night goes smoothly.
"So we've put on a couple of other bartenders, we'll have a doorman just so we don't have to worry about carding people, then we have a bar back working," said Drew Kuechler, bar manager at Fitzroy.
El Bebedero went the extra mile creating a special cocktail for the occasion and live music for people to come out to enjoy.
"Featuring honey, ginger and lemon compound syrup, a little bit of singani and cachaca which are two of the famous Hispanic spirits," Oddo said.
Oddo says it's not about just serving drinks, but giving people an experience to enjoy with friends and family.
"Being in the bar business it's a great opportunity to give people a great time," Oddo said.
Both bartenders say they expect to remain busy up until last call. Most of the bars will be closed on Thanksgiving.
Copyright 2019 WVIR. All rights reserved.