Smokers seek help quitting at annual "Smokeout" lunch
Event hosted by Tobacco Free Community Coalition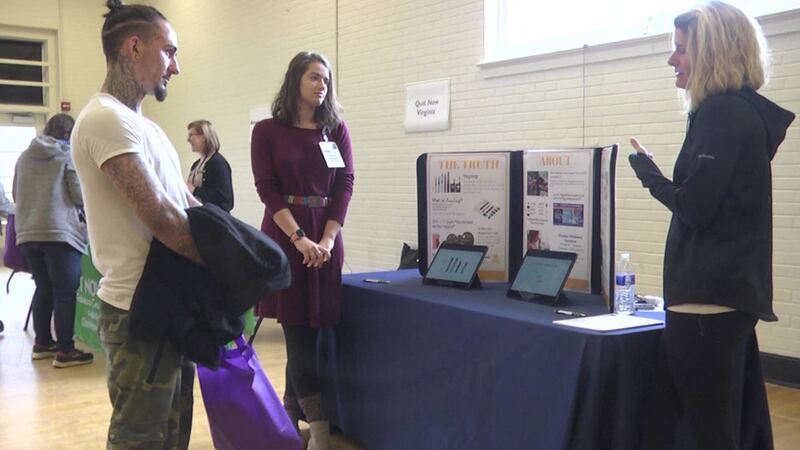 Updated: Nov. 14, 2019 at 7:55 PM EST
CHARLOTTESVILLE, V.A. (WVIR) - Some groups in Charlottesville are coming together to help people put down the cigarettes and quit smoking.
On Thursday, people gathered at Carver Recreation Center in Charlottesville for the annual Great American Smokeout Lunch hosted by the Tobacco Free Community Coalition. It offers support to those struggling trying to kick the habit.
Organizations lined the room, offering quitting information, acupuncture and one-on-one counseling. Experts discussed all different types of smoking; from traditional cigarettes or popular electronic cigarettes.
People also learned the best resources and medications for them to get on the road to a nicotine-free life.
"There's all sorts of different effects that tobacco has on the body," said event organizer Lindsay Hauser. "It really varies from 15 different types of cancers that you can get, you can have heart issues, breathing problems, emphysema, it really varies, but it impacts all parts of the body.
The coalition says Thursday's event is just not a one-time help session. People can feel free to reach out to organizations anytime they are in need.
Copyright 2019 WVIR. All rights reserved.