Planning commission approves 'Crossing Pointe' development in Louisa Co.
Some appose development that would bring hundreds of new homes to Zion Crossroads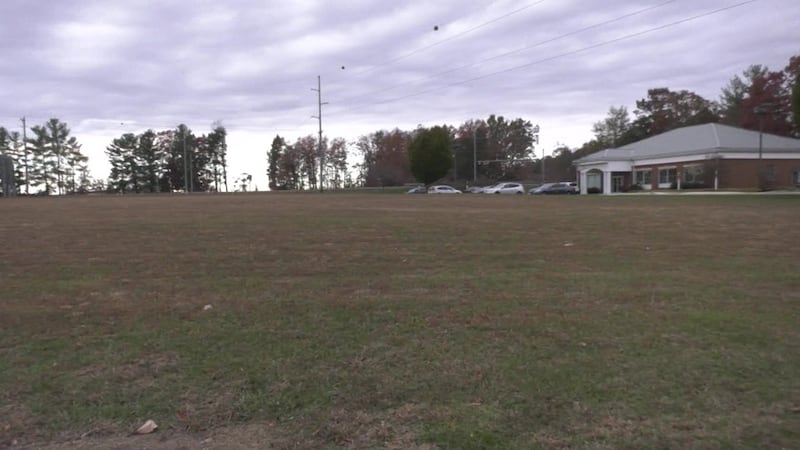 Updated: Nov. 14, 2019 at 11:15 PM EST
LOUISA COUNTY, V.A. (WVIR) - A major development is one step closer to being a reality in a booming portion of Louisa County, but not without drawing concerns from many of those who live nearby.
The proposed development is called Crossing Pointe, which will bring new businesses and hundreds of homes to Zion Crossroads. On Thursday night, the planning commission reviewed revised plans for the 35 acre project just off Route 15 before ultimately approving them.
The developer is asking the county change the zoning of the property so they can build 93 townhomes, 228 apartments and commercial businesses on the site. Property owner Gordon Sutton says he plans to keep the property in his family for generations to come.
"We're not some private equity group out of Atlanta that's looking to up and bail and flip it, this is something that is going to have our name attached to and that we hope to be very proud of for years and years to come," Sutton said.
The plan had originally gone in front of the planning commission over the summer, but the developer went back and changed some of the design. During Thursday's public hearing, people in the community remained split over it.
"This is obviously revised and looks better than it did the first time it came around and so I'm very much in support of the amenities that this facility would bring," David Eames said.
"What road improvements are going to be needed to support this project? Secondly, who is going to pay for the improvements?" Vic Gregor said.
The planning commission ultimately recommended approval of the project by a four to three vote.
Crossing Pointe now heads before the Board of Supervisors, who will have the final say over this project. The board is expected to vote on it before the end of the year.
Copyright 2019 WVIR. All rights reserved.