PLACE Committee discusses bike, pedestrian safety to Barracks-Emmet intersection
Options include buffer strip, sidewalks.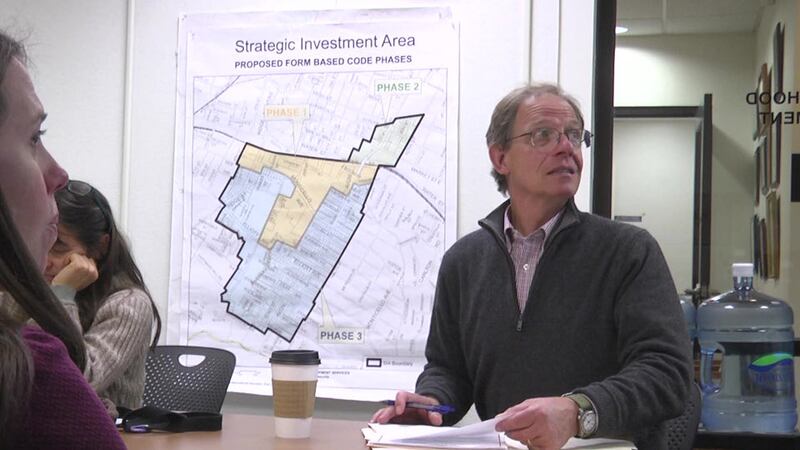 Updated: Nov. 14, 2019 at 7:57 PM EST
CHARLOTTESVILLE, V.A. (WVIR) - The PLACE Design Committee is trying to make the streets of Charlottesville more accessible to everyone.
The group met on Thursday to discuss improvement plans for bicycle and pedestrian safety near the intersection of Barracks Road and Emmet Street. Some of the options include adding a planted buffer strip and sidewalks.
"We want to make it safe for everyone…maybe lowering the speed of the cars a little bit, make it safer for people on bicycles," said committee member Lena Seville. "I know that especially for bicycles, that's an area people want to get to, but don't necessarily feel there's a safe way to get there and so I think that's really important."
Another option would be adding retaining walls to separate the bikes lanes from the street.
Copyright 2019 WVIR. All rights reserved.