Northam: major changes coming with Democrats rise to power
Confederate statues, gun control, and marijuana laws among priorities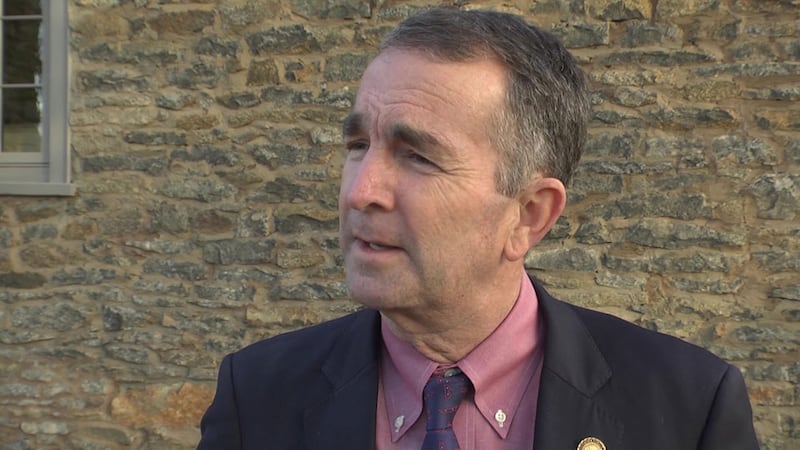 Updated: Nov. 14, 2019 at 7:48 PM EST
ALBEMARLE COUNTY, V.A. (WVIR) - Governor Ralph Northam says to expect major changes to how Virginia does business with Democrats coming to power.
On Thursday, Northam was in Albemarle County as he rolled through a list of priorities on his agenda for the upcoming General Assembly session.
With Democrats in control of the statehouse this January, Northam says his main focus is gun violence. He says expect legislation to allow localities to ban firearms from public buildings and events.
"We'll introduce legislation and I'm confident that will be passed to allow the localities to ban firearms from, especially like public buildings, municipal buildings," Northam said. "That was one of the issues that we had in Virginia Beach."
Northam and state Democrats attempted to pass a number of gun reform laws this summer. They were blocked by Republicans and now, they are expected to reintroduce eight pieces of legislation.
"We're going to deal with gun violence. Enough is enough. We've lost over 1,000 Virginians last year to gun violence. I asked the legislature to come back in July. They spent less than 90 minutes and that's just unacceptable," Northam said.
Northam also says he wants to give localities the ability to remove Confederate statues. Currently state law protects war memorials like the pair of confederate statues in downtown Charlottesville.
Northam also wants to take steps to decriminalize marijuana in Virginia. As part of criminal justice reform, he also wants to raise the felony larceny threshold.
Copyright 2019 WVIR. All rights reserved.