Little-known website by Charlottesville nonprofit helps save hundreds on health insurance
Charlottesville for Reasonable Health Insurance finds most affordable plans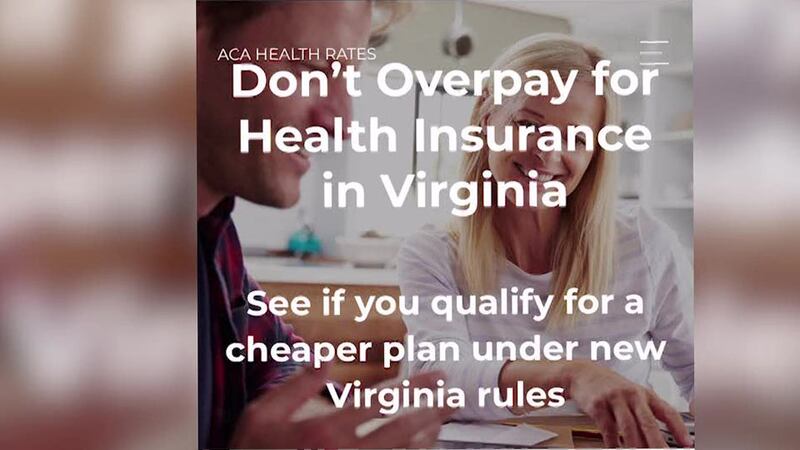 Updated: Nov. 14, 2019 at 11:12 PM EST
CHARLOTTESVILLE, V.A. (WVIR) - A Charlottesville group launched a new website to help Virginians save hundreds of dollars on health insurance thanks to new laws, but most people don't know about it.
These laws have been on the book since last year, but many weren't aware of the changes made and how to access them. That's where one Charlottesville nonprofit stepped in with a solution for all Virginians.
"Over the last two years of our health insurance advocacy, we've run into so many people who don't know where to go, don't know who to ask. Don't know what they're looking for," said Charlottesville for Reasonable Health Insurance co-founder Sara Stovall.
In 2018, Charlottesville was faced with the highest rates in the nation for individual market health care plans. CRHI was created to combat that.
"At the time, there was a small group market but had cheaper rates, but it was available only to small business owners that had one employee, and so that blocked a lot of sole proprietors from entering that market," said CRHI co-founder Ian Dixon.
Last year, legislation went into effect that changed that, but CRHI says many weren't aware of the changes. So, CRHI took matters into its own hands, creating a website that allows you to view multiple options across multiple markets.
"You can compare rates, you can compare the plan details, and when you're ready you can contact a broker to get involved," Stovall said.
According to Dixon, it can take as little as 30 seconds to get a quote without giving away personal information. Rates in the small group market can be up to 30% lower than the individual market.
"A typical family of four might pay $1,500 a month for the cheapest bronze plan in the individual market, a comparable plan in the small group market is around $1,100? So it's considerable," Dixon said.
The group does want consumers to know that the site only shows plans that are compliant with the Affordable Care Act. It says this is to ensure the quality of the plans being provided.
Copyright 2019 WVIR. All rights reserved.