Chamber of Commerce hosts 106th annual dinner
Two men awarded for service to city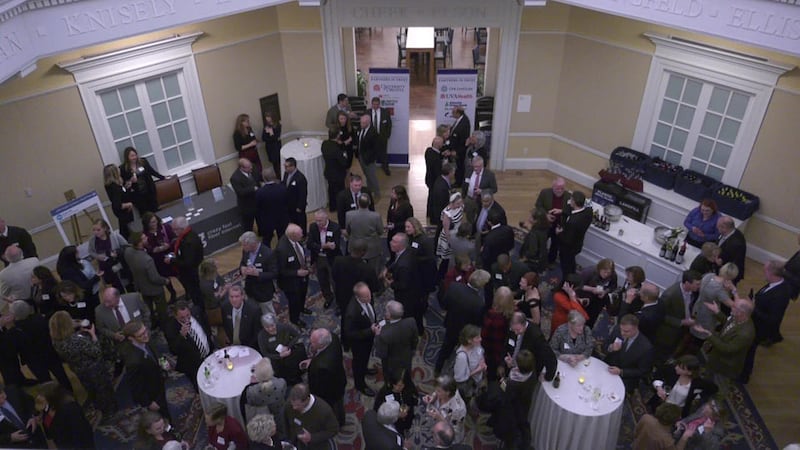 Updated: Nov. 14, 2019 at 11:17 PM EST
CHARLOTTESVILLE, V.A. (WVIR) - Community leaders and businessmen and women gathered for a celebration of two of their own Thursday night at the Charlottesville Chamber of Commerce's 106th annual dinner.
At the event, Juandiego Wade received the Paul Goodloe Mcintire Citizenship Award. Wade was honored for his current work as Albemarle County's Career Center Coordinator, but also for his lifetime of service on 35 boards and commissions since moving to the area in 1991.
"Well, I was really surprised because of the strategic list of the previous winners," Wade said. "I was honored to be considered amongst those so I was surprised, and then humbled."
Christopher Henry of Stony Point Development Group received the 2019 Christopher Lee Small Business Person of the Year Award for his work on the new Dairy Central development.
Copyright 2019 WVIR. All rights reserved.