Annual 'Diabetes Day' held by Augusta Health
Dozens learn about diabetes difficulties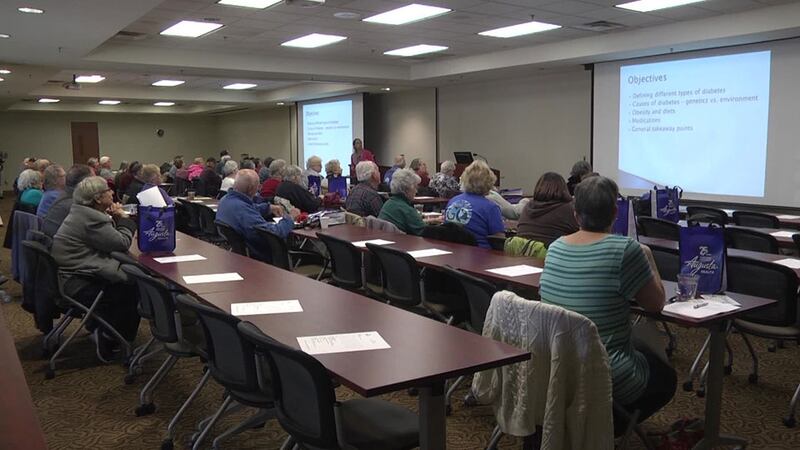 Updated: Nov. 13, 2019 at 10:34 PM EST
AUGUSTA COUNTY, V.A. (WVIR) - Augusta Health hosted its annual Diabetes Day on Wednesday in Fishersville.
Dozens enjoyed a healthy lunch while learning about why diabetes is so hard to treat. Attendees also had the opportunity for a blood pressure screening and diabetes risk assessment test.
According to the most recent community health needs assessment, the Shenandoah Valley has a higher population of people dealing with diabetes.
"About 16.2% of area residents reported having been diagnosed with diabetes," said Augusta Health Diabetes Educator Kara Meeks. "To look at that in a bigger perspective... compared to the state of Virginia... the average in Virginia was 10.2%."
Wednesday's event also included a conversation about obesity and its recent recognition by the medical community as a true disease.
Copyright 2019 WVIR. All rights reserved.