Supervisors decide on capital improvement projects with $55 million
Albemarle elementary schools slated for upgrades to help overcrowding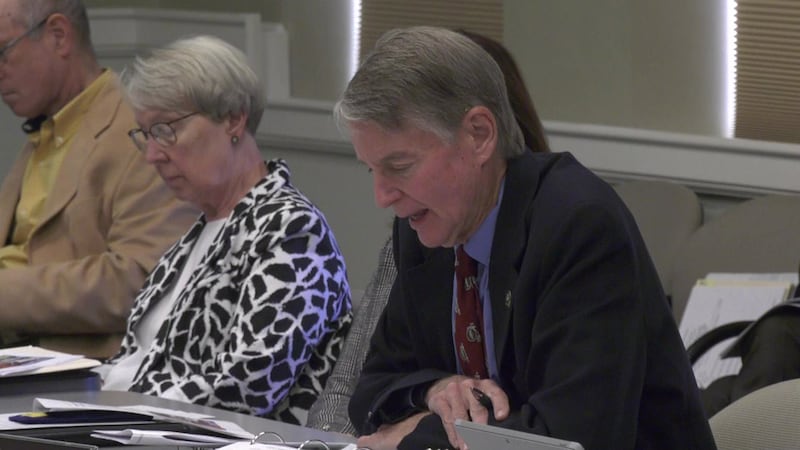 Updated: Nov. 13, 2019 at 6:57 PM EST
ALBEMARLE COUNTY, V.A. (WVIR) - The Albemarle County Board of Supervisors and Albemarle School Board are working to address current overcrowding at Crozet and Cale elementary schools. They will allocate a portion of $55 million toward the school's expansions, but the money may be too little, too late.
Supervisors approved the $55 million cap back in May for capital improvement projects. On Wednesday, the committee decided to use those funds on four projects, two of which are the elementary school expansions.
School board member Steve Koleszar says over the last 10 to 15 years, the school district has solved its overcrowding problems by additions. He says the plan is to expand Crozet Elementary and then move other students in from other overcrowded schools.
"Right now we have a trailer pod at Crozet. We have a trailer pod at Brownsville and ideally we don't want kids in trailers," Koleszar said.
School board members say they want to expand facilities and get students out of those unsustainable trailers. Koleszar says one planned addition would eliminate the trailer at Brownsville Elementary School.
We've got a Scottsville addition that's already funded that's going to be built over the next year and that will alleviate the overcrowding there…and we have in the CIP, a request and it looks like it's going to be funded, an expansion at Crozet," Koleszar said.
As for the Cale expansion, Koleszar is less sure about that. He says the committee may add on to Stone-Robinson and then send students from Cale there as a way to deal with the overcrowding.
"We may not add on to Cale. We may add onto Stone-Robinson and then redistrict," Koleszar said.
Regardless of what happens, the Albemarle County Board of Supervisors' Vice Chair, Rick Randolph, says it does not address continued growth in the county.
"Even in the case of the $55 million proposed in the next five years to just address those overcapacity issues, that won't address continued growth that will be occurring in the next five years. That's only going to address the current overcapacity," Randolph said.
The other two capital improvement projects address transportation in the county and a public private partnership – a project between Albemarle County and a private entity for the public good. That specific project is still being determined.
"We looked at the overall capital needs both of general government, and of the school division and the agreement had been established that we were not going to be looking at projects, greater in value than $55 million in total over the next five years," Randolph said.
The Board of Supervisors and the school board will meet again in December to finalize capital improvement plans.
Copyright 2019 WVIR. All rights reserved.