UVA Curry School of Education and Youth-Nex Center hold conference to support student activism
Teachers discuss approaching tough conversations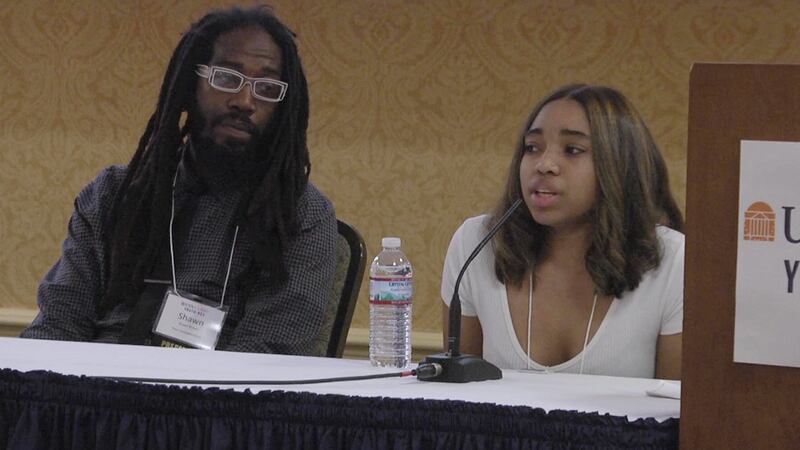 Updated: Nov. 12, 2019 at 2:54 PM EST
CHARLOTTESVILLE, V.A. (WVIR) - Teachers and students from across the country gathered at the University of Virginia on Tuesday in an effort to better support student activism.
The conference was hosted by the Curry School of Education and the Youth-Nex Center. Educators, researchers and students discussed the importance of teachers engaging in dialogue in the classroom.
One UVA student, Delilah Garvin, spoke to a crowd of more than 100 people at the conference. The 17-year-old spoke on a topic close to her heart: social justice.
"We always have conversations about social justice and race, racial profiling and poverty issues, and being one of those people in that situation, it's like 'oh, I can relate to it.'" Garvin said.
One takeaway from Tuesday's conference was that having uncomfortable conversations is sometimes exactly what needs to happen. For some teachers, it's not always so easy.
"Sometimes teachers do resist having those conversations if they feel nervous about it, but we're trying to say that in fact those are exactly the kinds of conversations that we should be having with young people," said Nancy Deutsch, professor at the Curry School of Education.
During the conference, people had the opportunity to learn how to approach those uncomfortable topics.
"Our goal here is to ensure that we are listening to them, and that we are following their lead and that we're thinking about how we can better create classrooms and after school settings that support that work," Deutsch said.
Some say it helps students feel more supported and prepares them to be a part of the nation's democracy. That support, Garvin says, can make all the difference.
"Definitely collaboration, having that one-on-one bond with your teacher and them actually knowing you less as a student and more as a person, a human being," Garvin said. "You can trust your teacher more if you have that bond with them and you can, you like going to school, other than skipping their class."
The Curry School plans to launch online resources in early spring to help guide teachers to have these difficult conversations with students.
Copyright 2019 WVIR. All rights reserved.