Arrest Made after Body Found in Well
Posted:
Updated: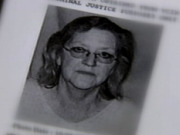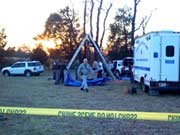 A Louisa County woman was arrested Friday after police discovered what they believe to be the dead body of her boyfriend in a well in Mineral.
Police charged Ulisa Chavers of Louisa for concealing the body in a well at Garretts Mill Road. Authorities believe the body to be that of Reginal Bowles, who was reported missing by his son in November of 2008.
Friday afternoon, acting on suspicions, Louisa County sheriff's deputies executed a search warrant at Bowles' home and property. A cadaver dog led deputies to the well, which can be seen from the small house where the man and his girlfriend lived. Deputies used a makeshift pulley to retrieve the body that was 25 feet down the well.Deputies say when they first came to the house, Chavers, 60, claimed her boyfriend went out West to travel alone. But investigators say that story didn't add up, and now Chavers is charged with concealing the body, a class 6 felony.
As for a why this happened, deputies are still investigating. "There are several different theories that all of them could work at this point, so we have a lot of work to do," said Major Donald Lowe with the Louisa County Sheriff's Office.
Deputies believe Chavers is responsible for Bowles' death but still must determine the cause before placing any further charges.