1967 Murder Case: Exclusive Interview
Posted:
Updated: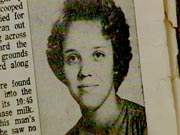 Carolyn Perry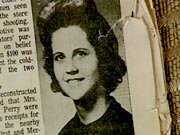 Constance Hevener
The pain hasn't faded for one woman who says she has a very personal tie to the brutal killings at a Staunton ice cream store in 1967. Now, Joyce Bradsaw is speaking out about something that's weighed heavily on her heart for decades.
Friday morning, Bradshaw sat down with NBC29 to share the difficult story she had shared with investigators decades earlier. But her story is only making an impact on the investigation now.
It was 1967, and Bradshaw was going for what she thought would be a quick meal with a co-worker. "We were sitting there eating a hamburger and she told me to open up the glove compartment of her car and she said, 'I have a gun in there,'" remembered Bradshaw.
Bradshaw said that's when her acquaintance announced plans to use it. "She said she had a bullet in there for her stepfather, who I will not name, and...a girl that lived on Grubert Avenue and her last name was Hevener," recalled Bradshaw.
Bradshaw didn't take the woman seriously and let the conversation pass. But when Constance Hevener and Carolyn Perry were found shot to death that spring, Bradshaw says she told Staunton police what she knew.
She says she was brushed aside by an investigating officer. Bradshaw shared, "I always felt she was guilty but I couldn't go back to the police because they didn't believe me."
Forty one years later, Bradshaw shared her information with Lowell Sheets, who has spent a lot of time looking into the cold case. He listened and took her story seriously.
Sheet told NBC29, "When Miss Bradshaw came forward, I was just astounded. To be honest with you, my first reaction was that it was just too perfect. It just couldn't be true."
The woman in question, the one with the gun in the glove box, is still living in the area. She's never been charged with the killings. Police will not say on the record if she's now the focus of their restarted investigation.
"Hardly a day goes by without me thinking about what I knew and couldn't express because nobody would pay any attention," said Bradshaw.
Bradshaw and Sheets say their decision to agree to speak publicly was a difficult one. The two are hoping the increased publicity will help ensure the case is a top priority for law enforcement.