New Details in 1967 Murder Case
Posted:
Updated: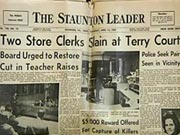 1967 Staunton Leader Headline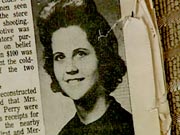 Constance Hevener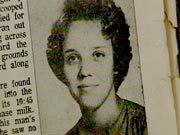 Carolyn Perry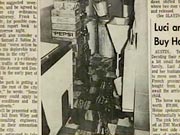 1967 Crime Scene Photo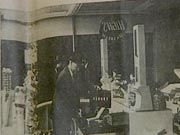 High's Ice Cream Interior Photo
It may be the most notorious murder case in Staunton's history, and even after 40 years, it remains unsolved. But police in the Shenandoah Valley have new hope they might be able to close the case of the murders that took place at High's Ice Cream in 1967.
There is no longer any visible reminder of the brutal killings that took place in the Terry Court Shopping Center, but the point blank shootings of two female clerks rocked the Staunton community in 1967. An arrest could have the same impact in 2008.
In 1967, the headline in the hometown paper screamed the news that two clerks were shot to death in a back room of High's Ice Cream Store. The victims were sisters-in-law 19-year-old Constance Hevener and 20-year-old Carolyn Perry.
Just before closing time on April 11, 1967, a shopper found the victims together in a large pool of blood.
Investigators discovered a small amount of money missing from the front counter leading to an early motive of robbery. One man was later arrested but acquitted at trial. In the four decades since there have been no new headlines.
High's Ice Cream has long since vanished from the center of Terry Court, but the murder case is again front and center. Staunton police tell us they are working on new leads in the case and hope to reach a resolution soon.
But a family member of one of the slain women says that in a recent meeting with authorities he was told that police do have a suspect who has confessed to the murders.
A source close to the investigation identifies the suspect as a local woman who knew both of the victims. That source says when he recently confronted the suspect about this case her first response was "how did you find me?" She reportedly offered a graphic and detailed account of the double murder.
Staunton police are not ready to offer any more details at this time.