Daniel Clark – Hearing Instrument Specialist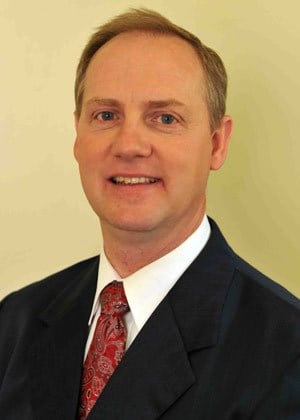 Dan joined the staff of Hearing Healthcare of Virginia in April of 2009.
Dan was born in Pontiac, Michigan and was raised on a small country farm with 7 brothers and sisters. His parents taught him to work hard, be honest, and give whatever you are doing 100%.
Dan has carried this training through his life and instilled these ideals into his own 5 children. He met his wife in Alaska and has enjoyed over 24 years of marriage.
He enjoys working with his hands, outdoor recreation, and volunteering his time to help others. Dan comes to us as a successful entrepreneur. He truly wanted to expand into a field that allowed him to continue his entrepreneurial spirit, yet give him an opportunity to help others.
Dan spent time in Alaska in the hearing field. He recalls of his work there, "it often meant flying into villages and small towns to fit clients with hearing devices. It was not uncommon to see them coming in on snow machines."
He has enjoyed renewing his career in the hearing health care field. In Dan's own words, he is "determined to listen intently to each person in order to provide the best hearing experience possible."
We are confident that each patient will feel that sentiment from Dan when they meet him at the Culpeper office.
540-836-8772