Bruce Powell – Hearing Instrument Specialist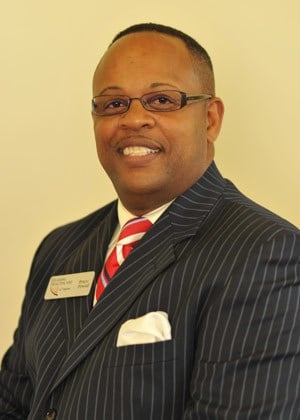 Bruce joined the team of Hearing Healthcare of Virginia in February of 2009. He was born in Chicago, Illinois and moved to Harrisonburg during his High School years.
He currently resides in Harrisonburg with his beloved wife of over 15 years, Nicole, and their 2 beautiful boys, Jabari and Nicholas.
Bruce was a successful entrepreneur in his own business while at the same time dedicating over 16 years to a local printing business.
Bruce's love for people and desire to positively impact as many lives as possible drove him to pursue a career in the health care field.
Bruce says, "I have a strong desire to make a difference in someone's life by helping them to again hear the familiar voice of a loved one."
You will no doubt sense Bruce's strong resolve to help you hear your loved one more clearly when you meet him at the Harrisonburg office.
540-560-2276