Roger D. Merchant, Hearing Instrument Specialist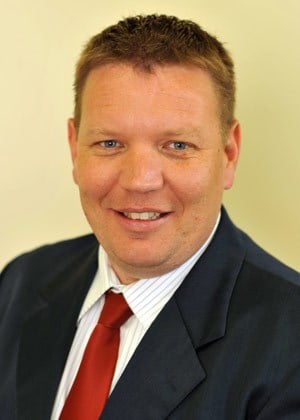 Roger Merchant joined the office of Hearing Healthcare of Virginia in May of 2005. Roger is the Hearing Instrument Specialist in the Fishersville and Lexington offices.
Roger was born and raised in Augusta County, the sixth of seven children. He has been married for over 14 years to his wife Beverly. They are the proud parents of 3 wonderful children, Evan, Alex, and Avery.
His parents instilled a strong work ethic in him which became well honed as a successful business owner for several years. His keen desire to interact more directly with people and to significantly make a difference in their lives motivated him to become a licensed Hearing Instrument Specialist.
Roger says, "I can't even call this a job because I enjoy helping people to hear again so much! Another thing I love is the enjoyment of working with a group of caring and dedicated co-workers."
We are privileged to have Roger join our team. He brings a joyful spirit and a deep concern for others. We are confident that you will feel the same sentiment when you meet him in the Fishersville and/or Lexington locations.
540-447-0850