Christian Pogreba, Hearing Instrument Specialist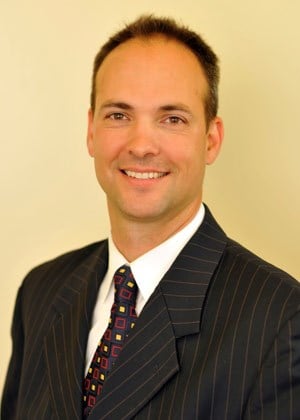 Christian was born in Minneapolis, Minnesota, but has lived in Virginia for over a decade. He met his wife, Vanessa, while she was in college and they married upon her graduation. They lived in Colorado for 3 years and moved to Virginia to establish a home and start a family in 1999. He and Vanessa have four wonderful boys, Tristan, Jabin, Kieran, and Graesen. They are very active members of the community.

Christian began his career in the Hearing Industry in early 2000 as a Regional Manager for American Hearing Aid Associates (AHAA). He worked mainly with the development of hearing practices. He realized the impact that helping an individual to hear once again can have. He knew he wanted to have a more active role in helping people. After 3 years of traveling with AHAA he knew it was the time to make a change, not only for himself but also for his young children. In 2003 Christian began the education necessary to become a Hearing Instrument Specialist.

In 2004 Christian opened the doors on the first practice in Waynesboro. Charlottesville closely followed and opened in 2005. In 2007 he had the opportunity to purchase his own business space in Fishersville and in September of 2007 the Waynesboro office location was moved to 1534 Jefferson Hwy. in Fishersville. A third location in Lexington opened in January of 2008. In 2009 three more locations opened in Harrisonburg, Culpeper, and Covington.

Christian loves working with people and helping them regain the conversational ability they have lost. He realizes that as we age we have a lot to share and if we are hearing impaired, that limits our ability to have truly meaningful conversations. Christian's easy going approach, patience, care and listening ability has been able to help several thousand people regain a hearing lifestyle. He is thrilled to help so many who have thought they would never be able to successfully wear a hearing instrument. He looks forward to meeting you and helping you hear what you may be missing.
540-290-2410, 540-943-0007