Game Warden Pleads Not Guilty
Posted:
Updated: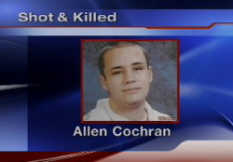 Allen Cochran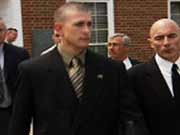 Reported by Joanna Shrewsbury
August 7, 2007
The game warden who allegedly shot and killed a teenager from Greene County plead not guilty in court Tuesday. Robert Ham says he fired shots at Allen Cochran last January because the 16-year-old was trying to run him down with his car.
The court also has new evidence concerning Cochran's medical records.
The defense is still looking for another witness they say could be instrumental in proving Ham's innocence. Chealsea Walker was in the car with Cochran when he was shot. In a written statement, she told police Cochran hit Ham with his car before Ham fired the shots that killed him. But Walker ran away from home about six weeks ago.
When this case goes to trial, if she's still missing, then that testimony may get thrown out because the prosecutor would not have a chance to cross examine her.
The defense filed a subpoena for Walker two weeks ago. Since then, her family has not heard from her.