Camp Aims to Encourage Minority Kids to Enter Coding Industry
Posted:
Updated: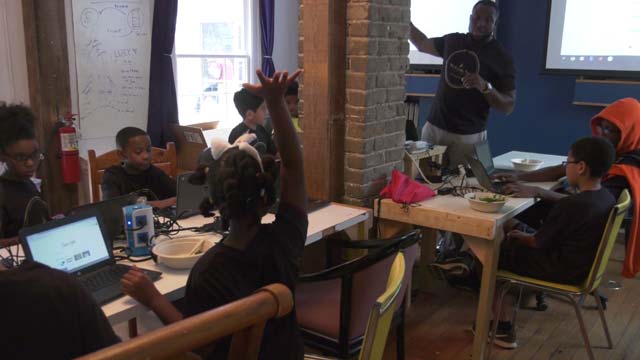 We Code Too is a two-week-long camp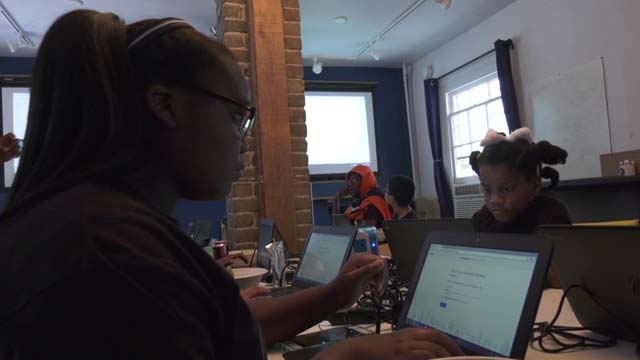 Camp organizers want to increase the number of Latino and black coders
CHARLOTTESVILLE, Va. (WVIR) -
A camp aimed at encouraging young African-Americans and Latinos to enter the coding industry kicked off on Monday, July 30.
Organizers of the We Code Too camp say less than 6 percent of all programmers and coders are Latino or black.
They're hoping this camp helps to increase that number down the road.
"I think it's really cool, and I think it's a fun skill and a useful skill to have in this day and age," says Kennedy Mason, a camper at We Code Too.
Students between 5th and 12th grade are getting a head start on learning vital skills that can advance their careers.
"I think it can be super impactful to my future - like after high school, college, I want to make my own business," says TJ Brooks, a camper. "So I think it's very helpful to starting that."
We Code Too is a computer and technology summer academy in Charlottesville that aims to help kids deepen their understanding of coding.
"So our entire focus is teaching these young people how to code, how to program, information about data science, and exposing them to this technology field," says Wes Bellamy, a co-founder of the camp.
Students toured the iLab at the University of Virginia on Monday to kick off camp.
"In the first few hours we've been here, I've learned a lot about creating a new business, entrepreneurship, and now we're just starting coding," says Brooks.
As part of the program, all 15 campers received laptops to practice their skills when they're not at camp.
"It's kind of like we're laying that foundation, you got brick by brick, you build coder by coder, programmer by programmer, and we're diversifying tech not only here in Charlottesville, but throughout," says Bellamy.
And one camper has a special message for those interested in coding.
"Just go out there and look for camps like these and experience as much as you can to see what you like and don't like so then you can learn as much as you can and take some of those dislikes and try to do something on your own," says Mason.
This camp is only two weeks long, but students will meet every third Saturday throughout the year for monthly hack-a-thons and to work on a yearly project.
Organizers hope this first wave of students will come back to help teach students in the program next year.