ICE Remains Hot Topic at Regional Jail Board Meeting
Posted:
Updated: Jul 12, 2018 06:18 PM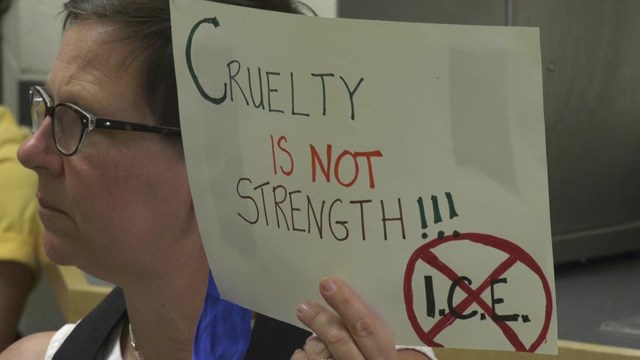 Woman holds sign in protest of ICE at ACRJ board meeting.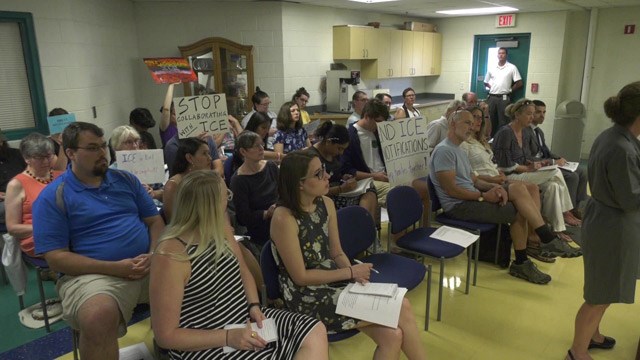 Community members gathered at ACRJ's board meeting on Thursday in protest.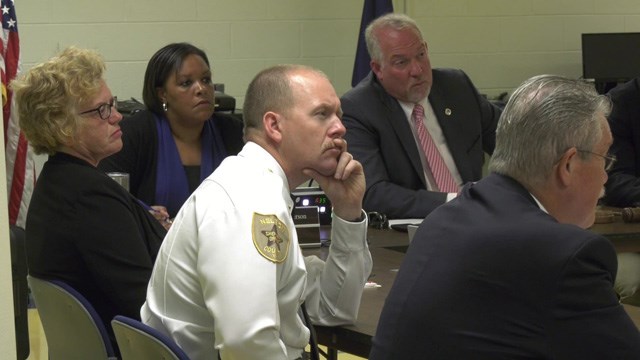 Members of the Albemarle Charlottesville Regional Jail board.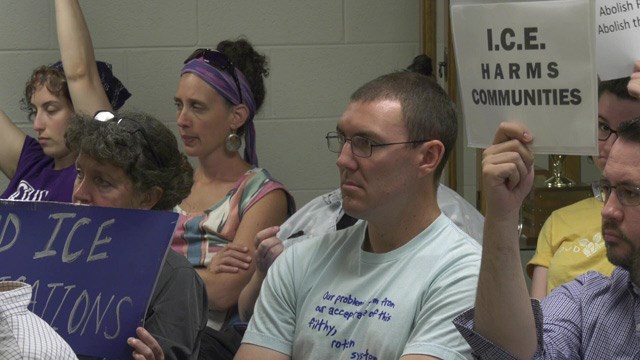 Over a dozen people were in attendance of Thursday's board meeting.