Waynesboro to Hold Summer Extravaganza July 14
Posted:
Updated: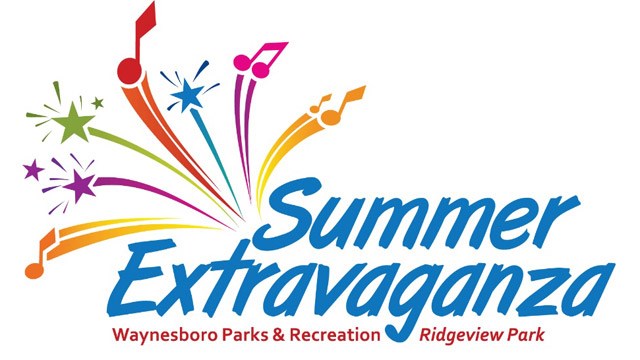 Waynesboro's celebration of the year is right around the corner.
Summer Extravaganza will explode on Ridgeview Park on Saturday July 14 with a 5k and 10k race, music, arts & crafts, food, and amusement rides. The evening will be capped off with an incredible fireworks display full of ooh's and ah's.
The Summer Extravaganza 5K & 10K starts off the day. The race will begin at 8 a.m. from the back gate of Ridgeview Park off Northgate Avenue and wind its way through the surrounding neighborhoods. A portion of the race proceeds will be supporting Relay for Life. By participating, runners are supporting lifesaving cancer research programs as well as mission programs which are free of charge to cancer patients and their families. If you are on the roads in the morning, use extra caution as there will be nearly 400 runners making their way through the course and back to Ridgeview Park.
If running is not your cup of tea, the other activities get started a little later in the day. The arts & craft area will open to the public at 10am and will run until 7pm. A variety of hand crafted items and gifts are available. Our sponsors, DCCU and Augusta Health, will also have informational booths and activities for
visitors to check out. Music will get started at 12:15 p.m. and go right up to the time when the first firework lights the night sky. There will also be some dance demonstrations and puppeteer performances taking place at the Woodland shelter beginning at 1 p.m. and going until 6:45 p.m. The fireworks will get started around 9:45 p.m. when the skies darken.
Our other sponsor, Wayne Cycle, will be hosting a handicap shuttle which is new this year. The shuttle will run from the River Shelter, adjacent to the handicap parking area, to a designated spot near the amphitheater. The shuttle will run from 11:30 a.m to 7:30 p.m.
Admission and parking for this event are free. Rides will require tickets and may be purchased at the ticket booth in the amusement area. There will be an ATM on site for the convenience of patrons.
In an effort to better control parking, the auxiliary, grass parking lot off Rosser Avenue will remain closed until 2 p.m. Patrons planning on arriving prior to 2 p.m. should go to Ridgeview Park's main entrance off Magnolia Avenue. Vehicles will be directed to the appropriate parking area. And remember, pets are not
permitted into the event space and should not be left in vehicles.
Schedule of Events:
Amphitheater
12:15 p.m. to 1:45 p.m. Susie & the Pistols Honky Tonk/Outlaw Country/Cajun
2:15 p.m. to 3:45 p.m. Blues Soup Soft Rock/Blues/Soul
4:15 p.m. to 5:45 p.m. Billy & the Backbeats 50's/60's/70's Rock
6:15 p.m. to 7:45 p.m. Who Shot John Bluesy Covers
8:15 p.m. to 9:45 p.m. Sun Dried Opossum Rock
Woodland Shelter
2 p.m. to 2:45 p.m., 4 p.m. to 4:45 p.m. Mountain Heritage Cloggers
1 p.m. to 1:30 p.m., 3 p.m. to 3:30 p.m., 5 p.m. to 5:30 p..m. Rainbow Puppets
6 p.m. to 6:45 p.m. Circle 8 Square Dance Club
Other
10 a.m. to 7 p.m. Arts & Crafts
noon to 10:30 p.m. Amusement Rides
around 9:45 p.m. Fireworks Display
For more information, call Waynesboro Parks and Recreation or email events@ci.waynesboro.va.us.