Shenandoah National Park May Get Help from U.S. Senate
Posted:
Updated: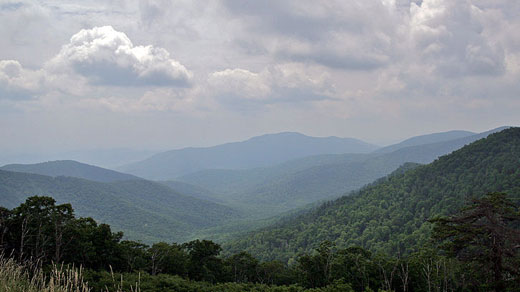 Shenandoah National Park, photo courtesy of wikipedia.org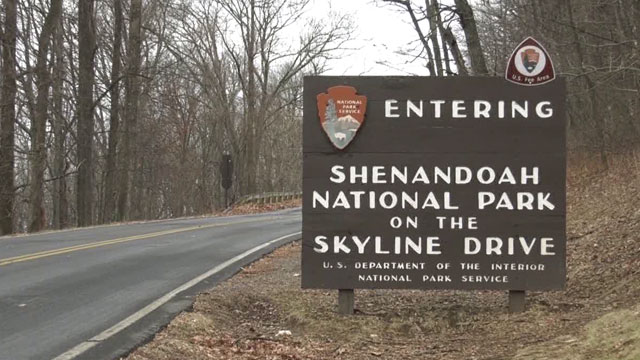 Sign for Shenandoah National Park on the Skyline Drive (FILE IMAGE)
AUGUSTA COUNTY, Va. (WVIR) -
A bi-partisan bill introduced in the U.S. Senate would address the backlog of maintenance in national parks, including the commonwealth's Shenandoah National Park (SNP).
The National Park Service currently has a backlog of roughly $12 billion in deferred and overdue maintenance. The Restore Our Parks Act would address the under-funding of the park service. The legislation was introduced by U.S. Sens. Mark R. Warner (D-VA), Rob Portman (R-OH), Angus King (I-ME), and Lamar Alexander (R-TN).
"In the last year, the maintenance backlog at Park Service sites in Virginia grew by $250 million, to over a billion dollars. Virginia now ranks third among all states in total deferred maintenance, trailing only California and the District of Columbia. The longer we wait to address the crumbling infrastructure in our national parks, the worse the problem gets," said Warner in a press release.
SNP is one of the crown jewels of the national park system, but it is in need of $79 million. The park says some of the longest deferred projects include work on its signature rock walls that were built back in the 1930's, and culverts that go under the roadway in the park. Other areas include things that people can't see, like the water system and waste water treatment plant at Shenandoah National Park.
"We think that that's a wonderful solution, because we definitely need the funding to be able to repair and replace these things that are deteriorating. So we're very supportive of the legislation and because we are in such need for it," said SNP Management Specialist Sally Hulrbert.
The park says they're addressing maintenance needs through the recreation fee program, which is money they generate from entrance fees at Skyline Drive and camp grounds. SNP able to keep 80 percent of that money, but 55 percent of that must go towards park maintenance.
Overall, Shenandoah National Park says they are supportive of this Senate bill, but will wait to see if it passes or not.
VA National Park Deferred Maintenance as of 2017*
Appomattox Court House National Historical Park $1,998,224
Assateague Island NS $2,774,577
Blue Ridge Parkway $186,619,608
Booker T Washington National Monument $1,370,913
Cedar Creek and Belle Grove NHP $327,072
Colonial National Historical Park $421,872,932
Cumberland Gap National Historical Park $1,848,864
Fort Monroe National Monument $2,280,548
Fredericksburg and Spotsylvania Battlefields Mem NMP $10,371,731
George Washington Birthplace National Monument $1,306,614
George Washington Memorial Parkway $233,441,316
Harpers Ferry National Historical Park $64,760
Maggie L Walker National Historic Site $531,648
Manassas National Battlefield Park $6,516,560
Petersburg National Battlefield $11,754,041
Prince William Forest Park $18,619,932
Richmond National Battlefield Park $6,581,205
Shenandoah National Park $79,208,621
Wolf Trap National Park for the Performing Arts $31,149,289
Total $1,018,629,457
*Due to the continuously changing nature of facilities data, only final, year-end data is reported by the National Park Service. The last year for which data is available is FY 2017.