People in Charlottesville Celebrate Abolishment of Slavery Holiday
Posted:
Updated: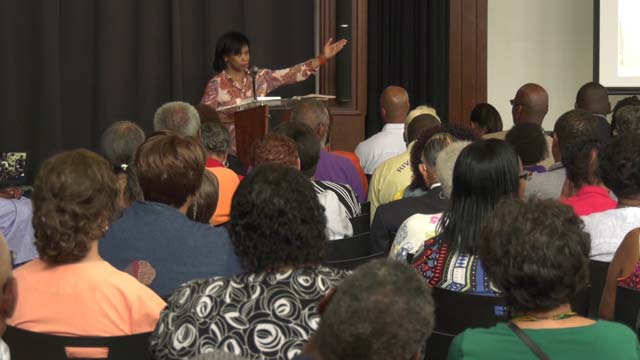 Celebration at the Jefferson School
CHARLOTTESVILLE, Va. (WVIR) -
People in Charlottesville are remembering all the challenges that came with slaves' road to freedom.
The 18th annual Juneteenth celebration on Friday, June 15, highlights some of the most important challenges throughout the 1800s, and shared them with the community.
Juneteenth, also known as Freedom Day, is an American holiday that commemorates June 19, 1865, when slavery was abolished in Texas.
On Friday night, members of the community gathered at Charlottesville's Jefferson School's African American Heritage Center to recognize this special day.
Ancestors of members of the Charlottesville community read aloud names to be remembered for their contribution to history.
"It's about keeping the legacy," says Alex Zan, a Charlottesville activist.
On Friday, it was the legacy of those who stood up for their rights so many years ago that was remembered.
"They were active - active participants in freeing themselves," says Maxine Holland, the event organizer. "So it is worth celebrating because we self-emancipated."
June 19 marks an important day in history for the African-American community.
"Juneteenth to the African-American community is what 4th of July is to the white community," says Holland.
The date is commemorated through the annual festival - Juneteenth – which is usually celebrated throughout the U.S. on June 19th. On this day, communities honor those before them and celebrate the emancipation of slavery.
"We are here because of our ancestors, because of our elders, and to constantly acknowledge them as well as recognize and respect them," says Zan.
Charlottesville's 18th annual celebration featured speakers, videos, and performances.
"It's about those who have come before me and our ancestors, our history, and to continue that legacy," says Zan.
The celebration will continue on Saturday, June 16, from 5 to 9 p.m. on the lawn outside the heritage center.