Kristy Shifflett Named Director of Albemarle County's New Project Management Office
Posted:
Updated: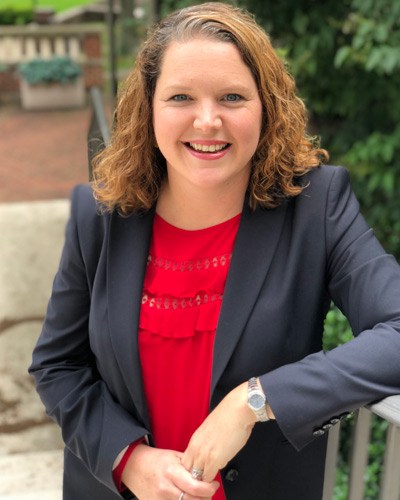 Kristy Shifflett
ALBEMARLE COUNTY, Va. (WVIR) -
Albemarle County has a new office focused on project management.
The office is working on the county's strategic plan, and will organize various administrative and special projects.
Kristy Shifflett has worked for Albemarle County for five years, and will serve as director of the Project Management Office.
"The county hopes by creating this office that we'll become more standardized and we'll have processes in place to approach every project in a similar way that is comfortable with the board and the community," Shifflett said.
The new department will be part the county Executive's Office.
---
06/13/2018 Release from Albemarle County:
Albemarle County is pleased to announce that Kristy Shifflett has assumed the role of director of the newly created Project Management Office (PMO). In this role, Kristy and her future team will plan, organize, and manage organizational and administrative projects, strategic plan initiatives, and emerging special county projects.
The PMO will be centralized within the County Executive's Office, reporting to Assistant County Executive Trevor Henry.
"While the PMO is new to the organization, the focus of this office is a continuation of the strategic plan project management work that has been underway since February 2017," said Trevor Henry. "The emphasis on the project management discipline comes at a critical time in our organization. I'm extremely confident that Kristy's skills and experience will help optimize Albemarle's internal operations to transform both internal and external customer experiences. She will be an outstanding addition to our organization's leadership team."
The intent of the PMO is to help ensure project success by providing formal and repeatable project management processes for the planning, execution, and control of project work across the organization. The PMO will provide process owners and project managers coaching assistance and provide support in the facilitation of projects through their full lifecycle from initiation, planning, implementation, and finally to delivery.