First Steps in Belmont Bridge Construction Are Underway
Posted:
Updated: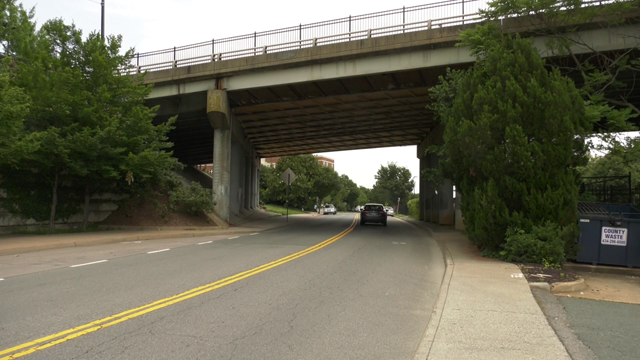 Belmont Bridge
CHARLOTTESVILLE, Va. (WVIR) -
Preliminary work to replace the Belmont Bridge started Saturday. Although construction isn't set to start until 2020, geotechnical drilling work will be ongoing around the bridge for most of this month.
Belmont residents and business owners commented on the project and how it might impact them and their area.
Thomas Rahal, the owner of Quality Pie, said, "We're definitely supportive of repairs to the bridge because the edifice is crumbling and it's fairly unsafe for pedestrians."
Belmont resident, Mieke Zylstra said, "I do think it would be nice to have, hopefully, better pedestrian traffic trails or sidewalks." Some people living in the Belmont area believe a pedestrian bridge should be in the plans to ease access to downtown for when construction starts.
The design for the Belmont Bridge is currently 60 percent complete. The city says environmental documents have been signed off by the Virginia Department of Transportation and the Federal Highway Administration.
Belmont Resident, Mack Morecock, said, "It seems like they still have a lot to figure out, but I don't mind the flow of people and traffic as it is at the moment."
Rahel expressed concern about how the plan will impact his business's parking lot. "The lot here is going to be expropriated," Rahel said. "On the edges they're going create a 10 foot sidewalk that will go along with a bike lane and some pedestrian pathways."
Rahal believes the city should pause and rethink things before proceeding with the bridge project.
"We've always held that connectivity should be one of the major goals of any of these projects," Rahel added. "Also sustainability and it needs to have a cradle to cradle approach so that it's environmentally sustainable."
The city is advising that people drive carefully while engineering crews are conducting the geotechnical drilling this month. Drivers can expect slight delays along Water Street and Old Avon Street for the rest of the week.