Interstate 64 Reopens Following Late Afternoon Crash
Posted:
Updated: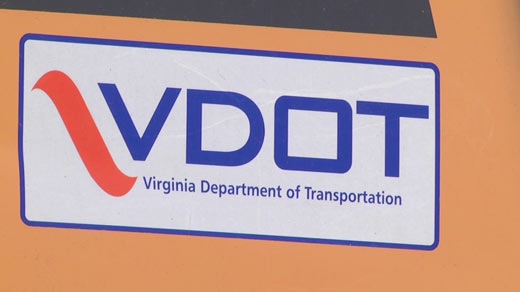 VDOT logo (file photo)
ALBEMARLE COUNTY, Va. (WVIR) -
Westbound Interstate 64 in Albemarle County is now back open following a crash earlier in the day on Thursday, June 7.
Crews got the call around 5:30 p.m. for a multi-vehicle crash involving a tractor trailer at mile marker 105.
Virginia Department of Transportation crews diverted all westbound traffic off at mile marker 107 onto Route 250. VDOT also closed one eastbound lane to help with the clean-up process.
Right now, there's still no word on injuries or the cause of the accident.
---
Virginia State Police Press Release:
At 5:40 p.m. Thursday (June 7), Virginia State Police Trooper Z.C. Harris responded to a multi-vehicle crash in Albemarle County.
A tractor-trailer traveling east on Interstate 64 ran off the left side of the interstate at the 104 mile marker and into the median. When the vehicle struck the concrete drainage culvert in the center of the median, the trailer swung out into the westbound lanes.
The trailer first struck a westbound tractor-trailer and then two other westbound passenger vehicles - a Chevrolet Silverado pickup truck and a 2017 Subaru. The impact of the crash caused the Subaru to run off the right side of the westbound lanes of I-64 and into the guardrail.
The driver of the Subaru, a 61-year-old Fishersville woman, was flown to UVA Hospital for treatment of life-threatening injuries. She was wearing a seat belt.
The driver of the at-fault tractor-trailer, Arnold L. Jones, 63, of Freeman, Va., was transported by ambulance to UVA Hospital for treatment of non-life threatening injuries. He was wearing a seat belt.
Neither the driver of the westbound tractor-trailer that was struck nor the driver of the Silverado pickup truck was injured.
Jones has been charged with reckless driving for failing to maintain control of his vehicle.
The crash remains under investigation.