UVA Groups Make Petition to Ditch Balloons at University Graduation
Posted:
Updated: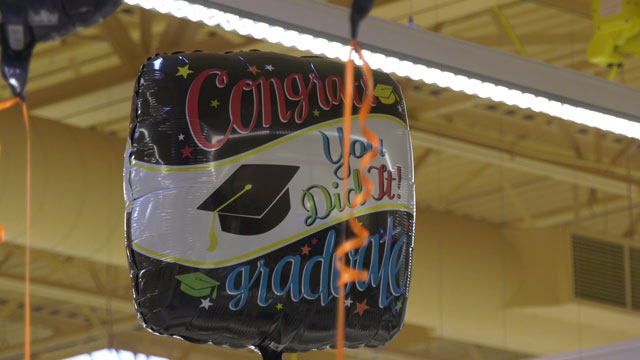 CHARLOTTESVILLE, Va. (WVIR) -
A University of Virginia graduation tradition is turning controversial.
Each year, students carry balloons throughout the commencement ceremony, but, this year, two UVA groups are calling on the grads to ditch the balloons.
In less than 48 hours, the Lawn will be covered with soon-to-be grads, families, and balloons of all shapes and sizes.
It's tradition for the students to carry one, so their loved ones can pick them out of the crowd.
But, this year two environmental groups are trying to put a stop to it, and asking students to make a change.
"Something as simple as buying a balloon can seem really exciting and a great way to celebrate graduation but it's really important to consider how your actions will affect the environment around us," Lela Garner of the Office of Sustainability said.
The UVA Office of Sustainability and Green Greeks banded together to make a petition asking students to pledge to not carry a balloon and pick something else to carry.
So far, they've gotten some great feedback.
"The only negative things we received is why haven't we done this before," Garner said.
Garner says she's not trying to kill the mood of the celebration, but instead, trying to send a message.
"When balloons eventually pop and land, animals often consume them. It blocks their digestive tracks and then they cannot consume nutrients. So that's a really big issue," Garner said.
So far, garner says dozens of students have gotten on board with the plan, and she says she believes more will sign up.
"We're hoping that by just sending out this educational campaign it will be more in people's minds and they won't purchase balloons or they'll find an alternative," Garner said.
On the other hand, this tradition is still valued by many, and helps out businesses in the area.
Wegmans in Albemarle County says its sales greatly increase during graduation season, and the store even gets in special balloons so each student can have a unique one.
But, this year, the lawn may look a little less balloon populated for those concerned about environmental effects.