Democrats and Republicans Spend Saturday Drumming Up Support for Candidates
Posted:
Updated: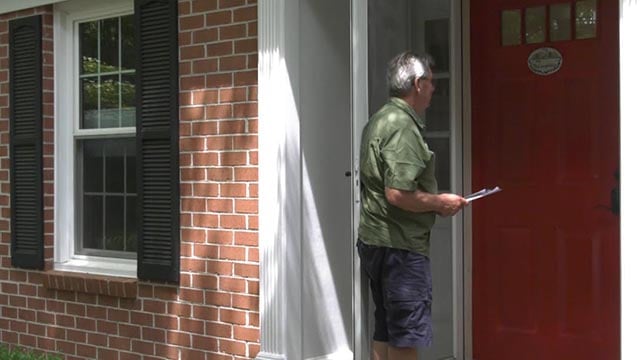 Democrats and Republicans across the state are gearing up to reach out to as many people as possible to get people out to the polls this year.
Saturday Albemarle County Democrats went door-to-door drumming up support for their candidates. Knock by knock Democrats say they're are starting early to take advantage of momentum from the 5th District convention.
"We got out and we knocked on some doors today, passed out some literature, just really trying to build on that momentum moving forward in terms of the Democratic Party," said Jerrod Smith, the Rivanna co-district chair of the Albemarle County Democratic Party.
Democrats took advantage of a canvassing campaign Saturday to meet people in person. They're hoping the door to door strategy leads to success in November.
"Face to face is still one of the most effective ways to really kind of to get that message out there and really get the candidate known," Smith stated.
Republicans used Saturday to train volunteers to knock on doors and make phone calls.
"By the time we get to November we're going to have a massive grassroots army of thousands of Republicans eager to get out and help our Republican candidates," said Garren Shipley, the Virginia communications director of the Republican National Committee.
Republicans are devoting a significant amount of resources to spread their message effectively this election season.
"We are always reaching out to engage with communities that might not have responded well to our messages in the past," Shipley said.
Shipley says they're looking to win over voters with the message of economic success. "We really believe that we've got a message that resonates with every single person who lives in the commonwealth of Virginia."
In the 5th District, incumbent Republican Congressman Tom Garrett will face Democrat Leslie Cockburn in the November election. Both parties are building grassroots efforts to pull off a win.