Dominion Energy Grants Money Environmental Initiatives
Posted:
Updated: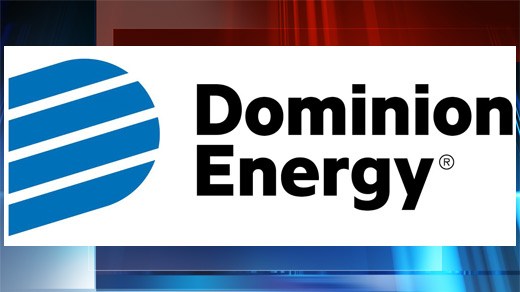 Dominion Energy Logo
CHARLOTTESVILLE, Va. (WVIR) -
Three Charlottesville nonprofits have a little more cash now to help with projects, thanks to some grants from energy giant Dominion.
The City Schoolyard Garden and Therapeutic Adventures were each awarded $10,000 on Thursday, May 10. The Lewis and Clark Exploratory Center received more than $17,000.
The grants were awarded to programs that support environmental education and stewardship initiatives.
Dominion Energy is awarding $1 million to more than 100 organizations in 12 states.
---
Dominion Energy Press Release:
Dominion Energy is awarding $1 million in Environmental/Education grants through its charitable arm to nearly 130 organizations in 12 states. The grants will support a wide variety of programs and people dedicated to making our world a better, more livable place.
In our Western region in Virginia (Charlottesville, Harrisonburg, and all points west) around $100,000 in grants will go to more than a dozen non-profit organizations or schools working to preserve/improve natural spaces or encourage environmental stewardship. Grant recipients include:
Therapeutic Adventures, Inc. in Charlottesville, Va. for its adaptive sports program to help people living with disabilities enjoy nature while skiing, paddling, fly-fishing and more.
Buena Vista City Schools for a farm to table program involving raised garden beds
City Schoolyard Garden in Charlottesville for the Plant, Grow Harvest! Youth Leadership in Environmental Education program
Wildlife Center of Virginia in Waynesboro for the Environmental Stewardship 2018 program
Virginia School for the Deaf and the Blind in Staunton for an Educational Farm, Garden and Greenhouse program
Friends of Goochland Parks for the Tucker Park Pedestrian Bridge
Longwood University Foundation in Farmivlle for Virginia Waterways Cleanup
Since 2003, Dominion Energy has donated nearly $32 million to a wide variety of environmental projects across its footprint.
A full listing of 2018 Environmental Education and Stewardship Grants are available at www.dom.com/envirogrants.