UVA Teaches Sustainability with Earth Week Expo
Posted:
Updated: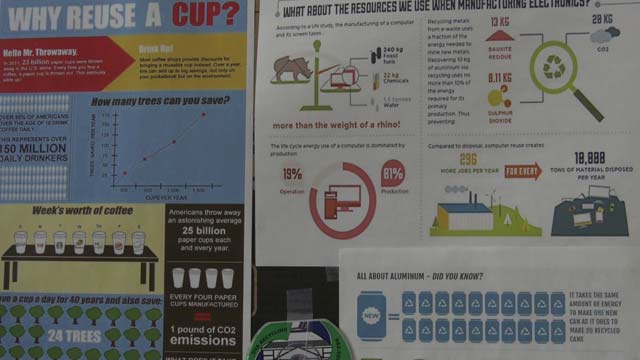 UVA held an event to celebrate Earth Week on April 17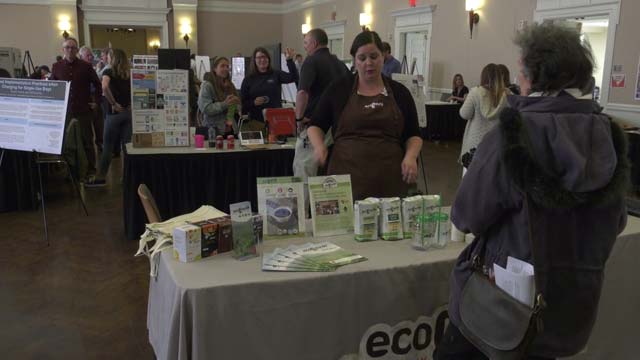 The event looked at how we can be sustainable on the individual level
CHARLOTTESVILLE, Va. (WVIR) -
Climate change and global warming are in the spotlight at the University of Virginia to celebrate earth week.
UVA's Office of Sustainability held the biggest event focusing on the environment of the year on Tuesday, April 17, for its annual Earth Week Expo. Attendees learned about the top 100 strategies for reversing global warming.
"So there's a lot that we can do, everything from the individual level to the national level, to the global," says Nina Morris, who works for the Office of Sustainability.
More than 40 different groups are present at UVA on Tuesday to talk about project drawdown, and solutions to address climate change.
"So one of the interesting things about today's expo is that it's organized by different areas and different kinds of strategies having to do with energy, transportation, lighting - even water and water provision," says Paul Freedman, an associate professor in UVA's politics department.
Organizers say one of the most important areas to address when it comes to the environment is food.
"At the individual level, the biggest thing you can do is eat a plant-based diet," says Morris. "So that's just cutting back on your meal consumption. It can have a dramatic impact on reversing global warming."
Organizers say just cutting back on eating meat-based food can cut down on one's carbon footprint.
"Food that gets thrown into a landfill actually rots and emits methane," says Freedman. "Food that gets composted gets turned into fertilizer and actually contributes to the growing of new food."
Other areas of interest at Tuesday's expo involved solar energy panels on roofs.
"So at UVA, we are looking at rooftops – solar, as well as large-scale renewable energy - to see if we can reduce our carbon footprint through those technologies," says Morris.
The university has 11 green roofs that help with stormwater and reducing utility costs.
"I hope people walk away with an understanding of what they can do at that individual level," says Morris.
Organizers say what is needed is not one big solution, but multiple solutions that will all contribute to help make a difference.
Overall, it will take the help of passing government policy to fix some of the problems we're facing.