Orange Workforce Center to Host Open House and Regional Job Fair
Posted:
Updated: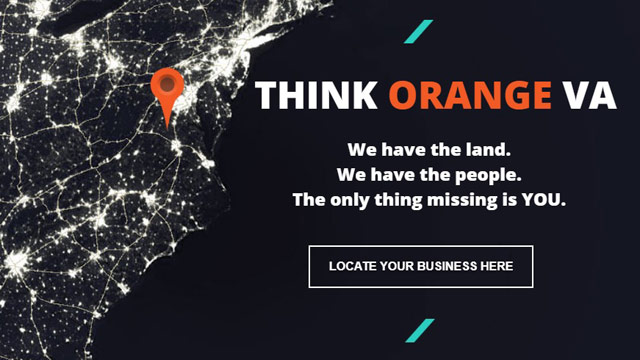 Image courtesy www.thinkorangeva.com
Orange County, VA – On Tuesday April 24, 2018, the Orange Workforce Center will be hosting an Open House from 9 a.m.-Noon at 127 Belleview Ave., Orange, VA 22960. Light refreshments will be served.
Throughout the morning, one of the six partners at the Workforce Center will give a short presentation on the services they offer. Partners include: the Virginia Employment Commission, the Workforce Innovation and Opportunity Act, the Senior Community Service Employment Program, Piedmont Regional Adult Education, Division of Rehabilitative Services, and Germanna Community College. In addition, AmeriCare Plus will be present taking applications and interviewing for CNAs, RNs, NAs, and PCAs at the Center. Drop-in for part-of, or all of the morning.
Marty Bywaters-Baldwin, Center Manager noted, "We invite the entire community to come see the free employment resources available right here in downtown Orange."
The Orange Workforce Center offers free job search, resume-writing, and employee recruitment services for residents and businesses. The Center is a sponsored by Orange County and the Piedmont Workforce Network. For more information, contact Stacey Brown, Resource Room Specialist at (540) 661-4654 or Stacey.Brown@fredgoodwill.org.
Regional Job Fair
April 28, 2018
10 a.m.-1 p.m.
Germanna's Daniel Technology Center – Culpeper, VA
Over 20 businesses will participate in a Regional Job Fair held at Germanna's Daniel Technology Center (18121 Technology Dr, Culpeper, VA 22701) on Saturday, April 28th from 8 a.m.-1 p.m. Doors will open at 10 a.m. for area high school and college students, with businesses offering part-time, full-
time, summer, and internship possibilities.
From 11 a.m.-1 p.m., all job-seekers (regardless of age) are invited to meet with area hiring managers during the Job Fair. Germanna will also share information regarding their credit, workforce, and apprenticeship training programs. Marty Bywaters-Baldwin, Center Manager stated, "Local businesses have a number of good-paying positions open for both students and adults. Stop by the Workforce Center before the April 28th Job Fair so that our team can review or create a resume with you." For more information, contact Marty Bywaters-Baldwin at (540) 847-9238 or marty.baldwin@fredgoodwill.org.
For more information regarding either of these events or how the Workforce Center can help you, please contact Rose Deal at the Orange County Economic Development Office at (540) 672-1238 or rdeal@orangecountyva.gov.