MIT Researchers Implement New Curriculum Method into a Charlottesville Middle School
Posted:
Updated: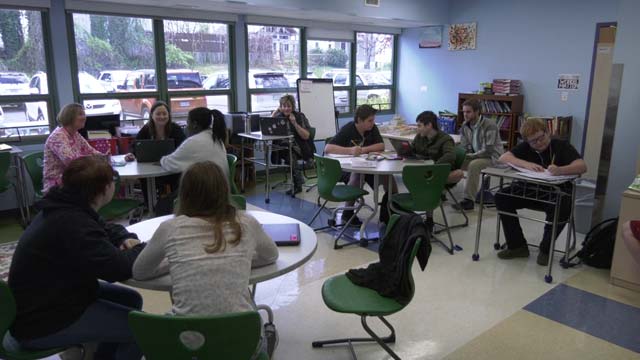 Researchers are trying to do away with standardized testing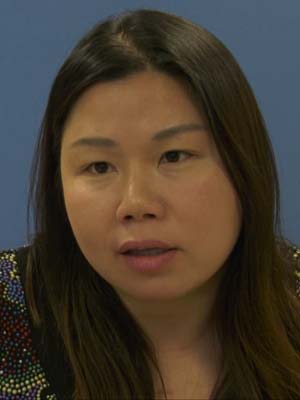 YJ Kim, a researcher at MIT
CHARLOTTESVILLE, Va. (WVIR) -
Researchers at the Massachusetts Institute of Technology are looking to do away with standardized testing in middle schools and replace it with a new type of curriculum.
But first, the researchers are testing out a new kind of learning on two schools. One is right here in Charlottesville.
Community Public Charter School is working with MIT to potentially implement a new style of teaching students - one in which nobody fails. It's part of a two-year research project that will study what works and what doesn't in these middle school classrooms.
YJ Kim works in the teaching systems lab at MIT. After years of research, she has a new system of learning that ensures no one who's putting forth an effort will fail.
"If the project itself is engaging and has a lot of different entry points where we can engage with different students, then they will enjoy and they will be engaged and they're not gonna be failing," says Kim.
Kim believes standardized tests don't determine a child's success, and she wants to do away with them once and for all.
"A lot of times, kids do this work at schools and they don't even know why," says Kim.
On Tuesday, April 10, Kim hosted a workshop with teachers at Community Public Charter School to discuss project-based learning. The middle school is one of two schools in the country that is being analyzed for Kim's research project.
She's working with the schools for her two-year experiment, during which teachers will slowly start to implement this type of learning into their classrooms. Then, they'll report back to Kim on what works and what doesn't.
Katherine Durkee, a science teacher at the middle school, is already on board.
"There tends to be a lot of stigma with grades," says Durkee. "Growing up, it was like 'oh no, I've gotten this certain grade,' and you don't necessarily want that anxiety attached to learning."
Durkee adds that it's more about understanding the material, and everyone has different ways of processing and comprehending information.
"It's a wonderful way to learn," says Durkee. "We've seen tremendous strides, with the projects I'm doing in class and watching the growth of the students just really reinforces my beliefs that it's the way to go."
The goal of this curriculum is for students to understand the material, and understand why they're learning it.
Kim says she hopes that after the two-year pilot program, the Massachusetts Institute of Technology will publish her findings for other schools to potentially adopt.