Louisa Jury Recommends Life Sentence in Drug Distribution Case
Posted:
Updated: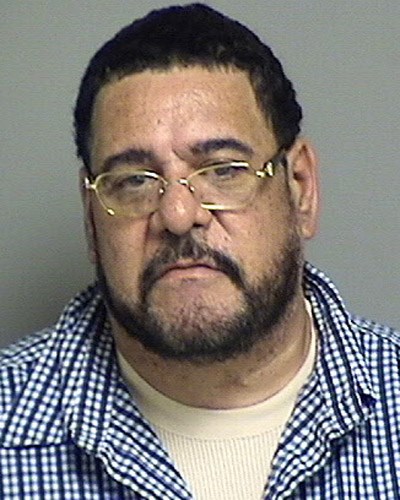 Lonnie F. Lewis
04/03/2018 Release from the Louisa County Commonwealth's Attorney's Office:
Louisa –Louisa County Commonwealth's Attorney Rusty E. McGuire announced today that a jury has recommended that Lonnie F. Lewis spend the rest of his life behind bars and be fined $250,000 for his role in the distribution of cocaine in Louisa County.
Lewis, who has previous convictions for distributing cocaine in Maryland in 1987 and conspiracy to distribute cocaine in the United States District Court in Alexandria in 1991, was indicted by the Central Virginia Multijurisdictional Grand Jury on June 2, 2017, for distribution of a controlled substance (cocaine), a second or subsequent offense. Lewis is the first defendant tried in Louisa on a Multijurisdictional Grand Jury Indictment.
The Central Virginia Multijurisdictional Grand Jury is comprised of the counties of Louisa, Albemarle, Culpepper, Fluvanna, Madison, and Spotsylvania. This grand jury is an investigative body of seven to eleven citizens from the participating counties charged by the Supreme Court of Virginia to investigate and consider bills of indictment involving crimes originating in and between participating jurisdictions and throughout the Commonwealth of Virginia. It is particularly helpful in situations involving gang violence, child exploitation, human trafficking, drug dealing, and other crimes that cross county lines.
Louisa Commonwealth's Attorney Rusty McGuire stated: "Mr. Lewis, whose criminal activities crossed several county lines, was indicted through the use of the Central Virginia Multijurisdictional Grand Jury. Criminals don't recognize jurisdictional lines and this provides a vital tool to investigate and prosecute crimes committed against our citizens."
Assistant Commonwealth Attorney Edwin "Win" Consolvo, who tried the case along with Deputy Commonwealth Attorney Robert Wood, said: "The jury today sent a message that drug dealing within Louisa County will not be tolerated. Dealers will not profit on the misery they bring to our residents and communities. Drug dealers should be careful to steer clear of Louisa County."
Mr. Lewis will be formally sentenced by the Louisa County Circuit Court on June 25, 2018.