St. Anne's Belfield Names Damin Altzier Head Basketball Coach, Kent Steps Down
Posted:
Updated: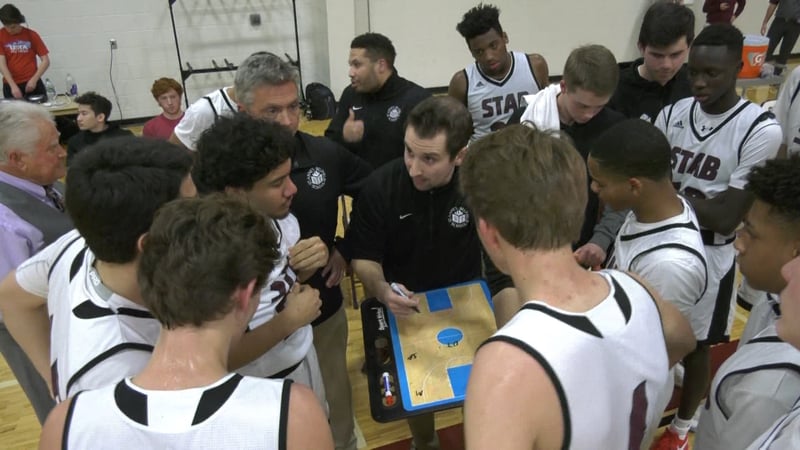 Damin Altizer
St. Anne's Belfield Media Release
Charlottesville, Va., March 19, 2018 - St. Anne's-Belfield School announced today that Varsity Boys' Basketball Head Coach Brian Kent is stepping down after 17 seasons and Assistant Coach Damin Altizer will be taking over for the 2018 – 2019 season.
"I am very grateful to Coach Kent for the foundation he has built within the School's Varsity Basketball program over the last seventeen years," Athletic Director Dewayne Robinson wrote in a letter to team parents last week. "While this news is bittersweet, his desire was to only step away if the Varsity program was in good, capable hands moving forward."
Kent will move to coaching one of the School's Grades 7 & 8 Boys' Basketball teams, as his goal is to ensure that the program as a whole is set up to develop every student who joins basketball regardless of grade or skill level.
Altizer, a six-year Charlottesville resident who spent three years as a lead assistant coach at The Miller School and three years in the same position at St. Anne's-Belfield, is also the founder of DR1VEN Training, a player development company that has worked with thousands of athletes in the United States and around the globe. As a player himself he was a walk-on at U.Va. where he was a member of the 2006 – 2007 ACC Regular Season Championship Team.
"I'm extremely honored for the opportunity to lead the St. Anne's-Belfield School basketball program," said Altizer. "With passion, intentionality, and integrity I can't wait to work with the program's student-athletes in seeking to help develop them as both players and as people."
Marcus Dixon will remain on staff as the lead assistant coach for the team.