MBU Announces $2.25 Million in Gifts to Support Student Experiences
Posted:
Updated: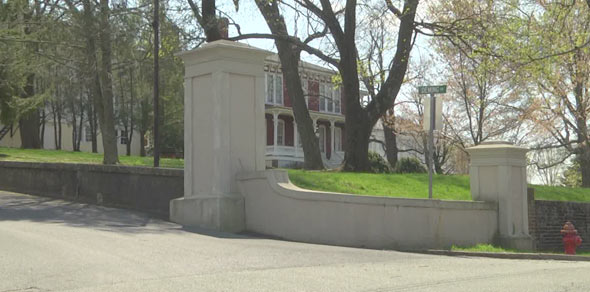 Mary Baldwin College
STAUNTON, Va. (WVIR) -
Mary Baldwin University Press Release
Mary Baldwin University (MBU) has recently received pledges totaling $2.25 million that will help support both the institution's growth and the student experience.
A $1 million bequest from internationally acclaimed sculptor Betty Gold will fund scholarships for residential women on the Staunton campus. A pioneer in her field, Gold rose to prominence in the 1970s as a woman artist creating monumental, geometric sculptures in a male-dominated field.
The gift is part of Mary Baldwin's recently launched $25 million fundraising campaign, Invest for Impact, which seeks to support programmatic and enrollment goals through 2025.
Mary Baldwin awarded Gold an honorary doctorate in 2014, and although Gold did not attend MBU, she is a staunch supporter of the university's mission.
"If I could do it again, I would like to study here as a young woman. It is such a beautiful place," Gold said in October at the dedication of "Three Sisters," the fourth work of art she has donated to MBU and part of an evolving Betty Gold Sculpture Walk that travels from Pearce Science Center to Deming Fine Arts Center.
"We are grateful for the generous gift from our friend Betty Gold," said MBU President Pamela R. Fox. "Her sculptures serve as a daily reminder to the MBU community that she is a forerunner in her field, a talented sculptor, and an inspiration of women's creativity. And this most recent pledge of support will remind us always that she is an ally, patron, and donor to our beloved institution."
As the university reaches out to current and former leaders during the initial phase of the Invest for Impact campaign, two members of the MBU Board of Trustees have already committed a combined $1.25 million. Their unrestricted dollars will help support annual operations, with targeted backing for the Mary Baldwin College for Women; experiential scholarships for coed undergraduates; faculty development; enhancements to student-centered spaces and the new Center for Student Success; and expanding and upgrading athletics facilities.
Founded in 1842, Mary Baldwin University is a small, coeducational university offering a range of degree programs from bachelor to doctoral. It serves a vibrant student population on its main campus in Staunton, Virginia, at its nearby health sciences campus in Augusta County, online, and through regional advising centers throughout Virginia.