JMU Basketball Beats UNC-Wilmington 62-21
Posted:
Updated: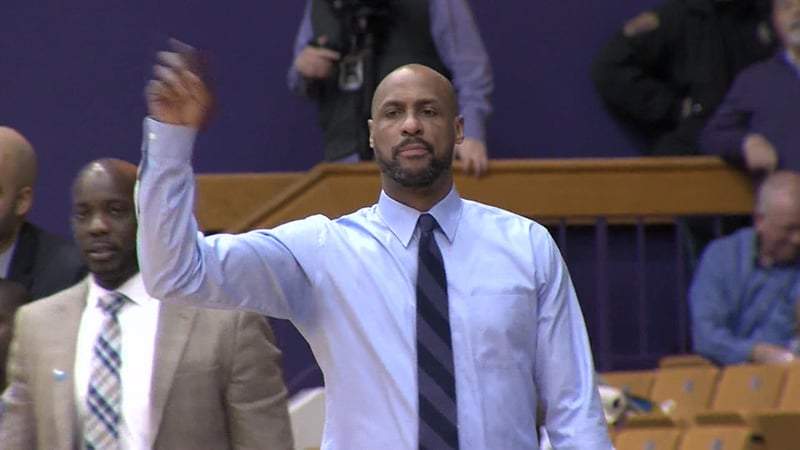 James Madison University Media Release
HARRISONBURG, Va. - Two free throws from freshman Matt Lewis with 16.3 seconds left on Tuesday evening allowed James Madison to squeeze out a 62-61 win over UNCW in Colonial Athletic Association men's basketball action at the Convocation Center.

The Dukes (8-18, 4-9 CAA) led 60-50 with 5:07 remaining in the game before the Seahawks (8-18, 5-9 CAA) went on an 11-0 run to even the score at 60 apiece with 32 seconds left. On the next possession, Lewis drove to the basket and drew a foul, hitting both free throws before the Dukes forced misses on UNCW's final three shots to seal the win.

Lewis finished the game with 16 points, four rebounds and an assist, while fellow freshman Darius Banks added 16 of his own alongside three boards, a pair of steals and an assist across just 22 minutes. Both Dukes matched UNCW junior Devontae Cacok for game-high scoring honors.

Senior Ramone Snowden grabbed a career-high 10 rebounds to go along with seven points, two assists and two steals, while junior Develle Phillips tallied 12 points and five boards.

QUOTING COACH ROWE
"We knew there was a good chance things might be ugly tonight, but we told the guys to have energy they can have and go play. To go through this, come out the other side and get a win against a really good team is huge for them. I'm extremely proud of this team."

QUICK HITS
- Tuesday's win marks the 11th out of the Dukes' last 12 games that have been decided by single digits or in overtime and the fourth consecutive home win.
- JMU held UNCW to 36.2 percent (21-of-58) from the field, the lowest shooting percentage of any Division I opponent this year, after the Seahawks came into the game averaging 44.0 percent from the field and 80.4 points per game.
- Freshman Matt Lewis scored 16 points on the evening, marking the 12th consecutive time he's reached double figures.

UP NEXT
James Madison will remain in Harrisonburg for a Thursday contest against first-place College of Charleston at 7 p.m. On Saturday, the Cougars rolled past Drexel, 89-67 in their homecoming game to improve to 20-6, 11-3 CAA.