Law Enforcement Officers Discuss How to Improve Community Policing
Posted:
Updated: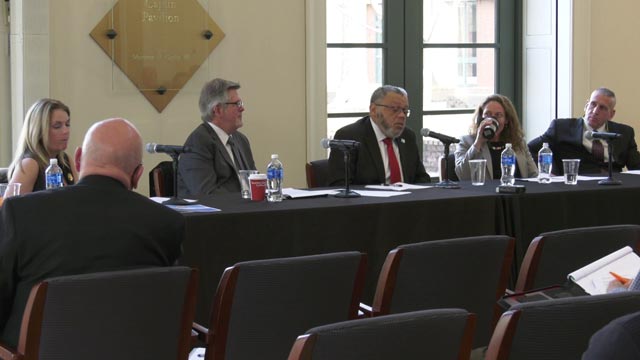 Law enforcement officials from across the country at UVA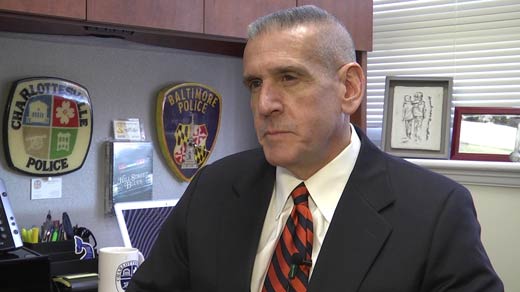 Tim Longo (file photo)
CHARLOTTESVILLE, Va. (WVIR) -
Former Charlottesville Police Chief Tim Longo is working to improve community policing, and how officers interact with citizens.
He put together a panel at the University of Virginia on Tuesday, February 6, in which law enforcement officials from across the country weighed in on how police should best interact with their communities.
"I've rebranded community policing, and I call it relational policing because it's all about relationships," says Longo. "It's about communication and trust between those who serve the community and the community that is being served."
Longo is in the works of building a master's program at UVA on 21st-century policing, and this panel offered a preview of what can be expected in the classes' curriculum.
People from a diverse array of backgrounds - including law school professors, students, federal and local prosecutors, and members of the community - showed up at Tuesday's event to learn about what policing in communities should look like in the years to come.
The law enforcement officials talked briefly about different approaches they used in their departments that changed them for the better in relation to community policing.
Charles Ramsey, a former police commissioner in Philadelphia, says one of the most important things that must be established is building trust and legitimacy.
"They need to understand what constitutional policing is all about," says Ramsey. "They need to know the history of policing in America - which has not always been positive, especially when it relates to people of color and other people that have gone through some very rough circumstances."
Ramsey says it's important for police to understand that so they'll know where to start in terms of building a bridge to move forward. Longo agrees, saying that trust is a crucial aspect in law enforcement's relationship with its community.
"This trust communication, the very foundation of a relationship, is important to begin looking at and thinking about identifying problems in a community and, more importantly, identifying the solutions or strategies to deal with those problems," says Longo.
Tim Longo says this panel is just one in a series he plans to have as he continues building the master's program in public safety. Currently, there's no timeline as to when that program will be voted on and approved.