Light House Studio in Charlottesville Receives Dominion Energy ArtStars Grant
Posted:
Updated:
Edited by Wendi Moore, Webmaster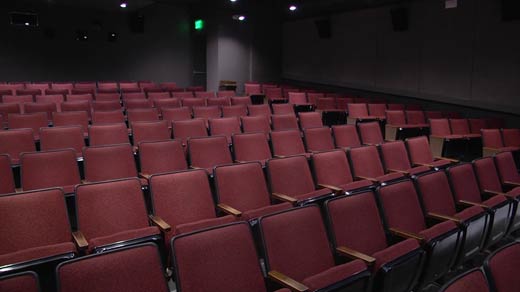 Inside Light House Studio in downtown Charlottesville
Dominion Energy News Release:
RICHMOND, Va. – This year's Dominion Energy ArtStars award-winners are brightening communities and inspiring a whole new generation of talented students and performers across Virginia. The five non-profit organizations being honored as 2018 Dominion Energy ArtStars will be granted $10,000 each for bringing outstanding arts or cultural education into K-12 schools.
"ArtStars allows us to acknowledge the important efforts of smaller, community-based arts organizations to inspire young people and enliven communities with art, song, dance, theater and more," said Hunter A. Applewhite, president of the Dominion Energy Charitable Foundation.
The following ArtStars winners and their exceptional programs were recognized at the 2018 Virginia Commission for the Arts 50th Anniversary Program held in Richmond today:
• ART 180 provides free art programs to young people in challenging circumstances at partner organizations and its own teen center in the Jackson Ward neighborhood of Richmond. See how ART 180 is helping students gain confidence and find their creative voices.
• Light House Studio in Charlottesville, a nonprofit filmmaking center, hosts 134 workshops for students in the Shenandoah region to develop their vision and build their creative skills. See how Light House Studio is empowering youth to express themselves in positive ways.
• Sandler Center for the Performing Arts provides access for students in grades Pre-K through 8 to live performances throughout the academic year in Virginia Beach.
• Signature Theatre of Arlington uses theater to engage 2,000 high school students in the arts while strengthening key academic skills in literacy and critical thinking.
• Virginia's Heritage Music Trail in Abingdon incorporates traditional Appalachian music instruction in southwest Virginia schools.
About Dominion Energy:
Dominion Energy (NYSE: D), headquartered in Richmond, is one of the nation's largest producers and transporters of energy. The Dominion Energy Charitable Foundation is dedicated to improving the physical, social and economic well-being of the communities served by Dominion Energy. The foundation supports nonprofit causes that meet basic human needs, protect the environment, promote education and encourage community vitality. For more information, visit the company's website at www.dominionenergy.com.