Buckingham Residents Opposed to Pipeline to Appear in Court
Posted:
Updated: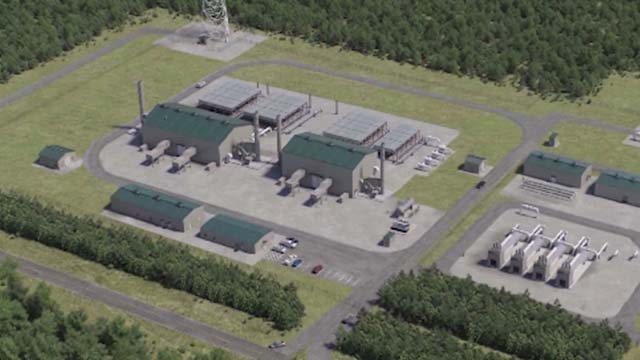 Buckingham residents will head to court on Jan. 30
BUCKINGHAM COUNTY, Va. (WVIR) -
A group opposed to the Atlantic Coast Pipeline will head to court on Monday, January 29, to discuss a contested compressor station proposed in Buckingham County.
A circuit court judge will decide if the case is dismissed or whether it moves forward.
"They're being typical, and it's often done in communities of color, or low-income areas, where people don't have the ability to fight back," says Sharon Ponton, organizer of the Blue Ridge Environmental Defense League.
People living in part of Buckingham County say their community was settled by free slaves. Now, it could be the site of a compressor station for the Atlantic Coast Pipeline.
"It's an historic community, 85 percent of the adjoining landowners are African-American to the compressor station site and they felt like they were being treated unfairly which we agree with," says Ponton.
The Blue Ridge Environmental Defense League has taken up these people's case. The group says the Buckingham Board of Supervisors did not take into account the environmental justice issues.
"The zoning ordinance required an exemption for a special-use permit for the ACPLLC to get the permit to build the compressor station," says Ponton. "That exemption is for a public utility, and the ACPLLC does not meet that definition. Therefore, board of supervisors should never ever have issued the special-use permit."
In addition to the zoning ordinance, people are concerned about noise and toxic pollution surrounding the 68-acre property.
"If it's going to be built, then Buckingham County should require that it be put in an area - the compressor station should be built in an area that's zoned industrial," says Ponton.
Dominion Energy is not a part of the lawsuit, but the group has released a statement preceding Monday's court date.
"We fully stand behind the planning commission's and board of supervisors' unanimous approval of our permit. The county followed the law and reached its decision after extensive review and public input."

The case will be heard in Buckingham Circuit Court on Monday at 11 a.m.
_____________________________________________________________________________________________________
Blue Ridge Environmental Defense League Press Release:
On Monday in Buckingham Circuit Court, residents opposed to the Atlantic Coast Pipeline compressor station will have their day in court. Judge William Alexander will preside over oral arguments presented by opposing sides: E. M. Wright representing the defendant Buckingham County Board of Supervisors and Charles M. Lollar representing the plaintiff Blue Ridge Environmental Defense League.
At issue are the pollution, noise and unfair selection of the site in an historic African American community. The case was initiated in 2017 by Blue Ridge Environmental Defense League working with local residents in the Union Hill community. In addition to BREDL and its chapter Concern for the New Generation, thirteen local landowners living near the site of a proposed natural gas compression station are named in the petition.
The court hearing will begin at 11:00 AM on Monday, January 29, in Buckingham County Circuit Court (13061 West James Anderson Highway, Buckingham VA 23921). The hearing is expected to last an hour and a half. Plaintiffs will hold a press conference immediately after the hearing.
The Blue Ridge Environmental Defense League is a statewide grassroots organization with many chapters in Virginia, including Concern for the New Generation which joined in November 2016. BREDL was founded in 1984 and is organized in six southeastern states.