2018 General Assembly Session Underway
Posted:
Updated: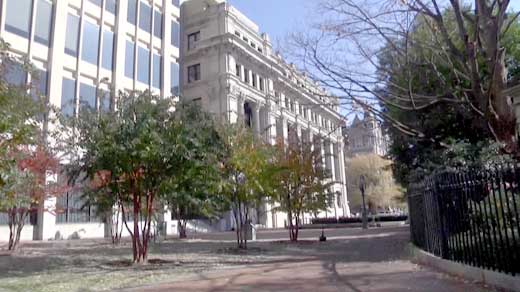 General Assembly Building
The Virginia General Assembly's 2018 session has officially begun. Lawmakers convened at noon Wednesday, kicking things off with the swearing-in of 19 new delegates, 15 of them Democrats.
Lawmakers then elected Republican Del. Kirk Cox as House speaker. The former government teacher from Colonial Heights replaces retiring Speaker William J. Howell.
This is the 399th year the General Assembly has been in session.
Control of the House had been in limbo until Wednesday, when Democrat Shelly Simonds conceded to Del. David Yancey, whose name was drawn from a bowl to break a tie.
Also Wednesday, a federal appeals court declined to halt the swearing-in of Republican Bob Thomas in a race tainted by voters receiving the wrong ballots. The developments leave Republicans with a 51-49 House lead while the Democrat's legal challenge continues.
Del. Rob Bell and Del. David Toscano say they hope the session goes smoothly with no drama between the Republican and Democratic parties.
"There's always a certain level of people who have very strong feelings about ideas and we have to work through them and ultimately though in 60 days we'll have bills pass or fail," Bell said.
"We're 51/49 which is pretty much a parody, so we're going to have to figure out more ways to work together to get things done here," Toscano said.
Later in the day, outgoing Gov. Terry McAuliffe will give his final State of the Commonwealth address.
Lawmakers will be tasked with passing the state budget and will also debate a host of other issues. Hundreds of bills have already been filed, covering issues including taxes, transportation, education and criminal justice reform.
Democratic Gov.-elect Ralph Northam will be sworn in Saturday. He has promised progress on progressive priorities like Medicaid expansion and gun control but also vowed to work across the aisle with Republicans.
Copyright 2018 The Associated Press. All rights reserved. This material may not be published, broadcast, rewritten or redistributed.