VSP Asking for Help to Determine Cause of Augusta Co. Construction Fire
Posted:
Updated: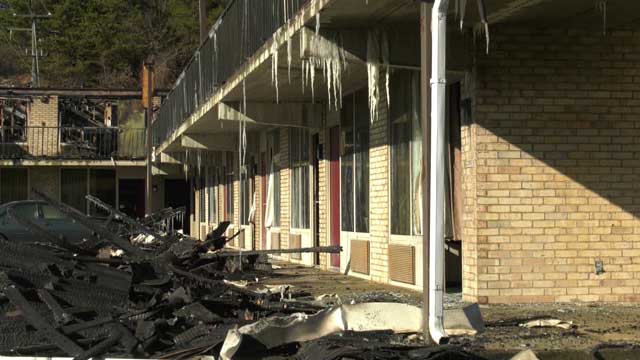 hotel fire scene
AUGUSTA COUNTY, Va. (WVIR) -
Virginia State Police investigators are asking for the public's help as they try to figure out what sparked a fire at an Augusta County construction site.
The flames first broke out Saturday night, and then rekindled Sunday, at the future site of the regency at Augusta Senior Home in Fishersville.
The facility was slated to open this spring, and management pledges to rebuild.
State police want to hear from anyone who may have seen anyone in the area of Pinnacle Drive Saturday night. That number is 434-352-7128.
---
Release from Virginia State Police:
The Virginia State Police is seeking the public's assistance with an ongoing investigation into a fire that destroyed a building still under construction in Augusta County.
The fire was first reported at 10:12 p.m. Saturday (Jan. 6, 2018) at a construction site for an assisted senior living facility on Pinnacle Drive in Fishersville.
Fire crews responded and extinguished the fire, only to have a second one start a short time later. Fire crews responded again to the scene and successfully put that fire out – despite the challenges they faced in the dangerously cold temperatures overnight.
The investigation, being conducted by a fire investigator with the Virginia State Police Bureau of Criminal Investigation's Appomattox Field Office, remains ongoing at this time into the cause and origin of the blazes.
State police are asking anyone in the area of Pinnacle Drive Saturday night who might have seen any individuals and/or vehicles on the property prior to fire to please call the Appomattox Division at 434-352-7128 or contact us by email at questions@vsp.virginia.gov.